Colin Kaepernick, traitor or hero?
Over the summer there has been tension between law enforcement and minorities in the United States.
This year America's gun violence issue is rising rapidly with 39,199 cases already.
Millions of people around the country have protested against these violent occurrences.
Also recently, NFL star quarterback Colin Kaepernick, of the San Francisco 49ers, has taken a stand, joining the fight to defend minorities.
"I am not going to stand up to show pride in a flag for a country that oppresses black people and people of color," Kaepernick said after one of his team's preseason games.
"To me this is bigger than football and it would be selfish on my part to look the other way. There are bodies in the street and people getting paid leave and getting away with murder."
A few days later Nate Boyer, a former NFL player and Army Green Beret, was able to convince Kaepernick not to sit, but to kneel down during the playing of the national anthem.
The next game Kaepernick did just that, while teammate Eric Reed joined him in his protest.
Kaepernick also informed media representatives that he wasn't attacking the military, saying:
"I have great respect for men and women that have fought for this country. I have family, I have friends that have gone and fought for this country. They fight for freedom. They fight for the people, they fight for liberty and justice for everyone. And that's not happening."
In past weeks, Kaepernick's form of protest has been echoed by several high school athletes and NFL players.
In their first game of the regular season this week, Miami Dolphins running back Arian Foster, linebacker Jelani Jenkins, receiver Kenny Stills and defensive back Michael Thomas kneeled during the anthem.
Their opponent, the Seattle Seahawks, linked arms.
As much as controversy surrounds this issue, I felt Kaepernick successfully caught peoples' attention about the problem. Kaepernick may not be a LeBron James, or Cam Newton, but as a leader he wasn't afraid of presenting the ugly truth about our society.
America faces difficult issues, but as a great country I believe these problems will be solved one step at a time.
View Comments (1)
About the Writer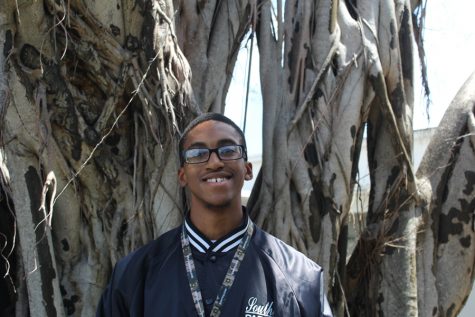 Wesley Jean-Pierre, Staff Writer
Hi, my name is Wesley, as in Wesley Snipes, you might think I look like him too. I am currently a senior, from the great Pre-Engineering and Pre-Architecture...