'Journalism Matters'
Along with students from 12 other schools, five Hurricanes and Journalism instructor Mr. Hanif attended the High School Newspaper Workshop at the Palm Beach Post on Dec. 6.
The purpose of the annual event is to help the young journalists improve their writing and to teach them things that can come in handy.
"I think that it is very helpful and beneficial to students who want to pursue Journalism as a career," said Brianna Dwyer, a sophomore in Journalism and one of the editors of GroveWatch.com
Professional journalists spoke to the students during sessions to give them tips and pointers that can help them become successful. The first session for the Inlet students involved writing a lead for a news story. The students had limited time to get a sense of what writing with a deadline is like.
In the second session the students learned how to do Facebook Live, take effective pictures, and make videos with voiceovers. Then the students were divided into groups of three to either do Facebook Live, take pictures or make a video.
"I liked all of the sessions but one in particular stood out which is the leads session, because it is a vital part of a news story and we do it every day," Dwyer said.
After those sessions the Canes got a critique from Laura Lordi, an Digital editor for the entertainment team at The Post. She gave feedback on the school's GroveWatch news site and Forecast literary arts magazine. She gave tips and pointers that could help the website and magazine improve. She also critiqued the school's Instagram. She asked the students questions their views about the things they are doing. She also asked what they can do to improve, gave pointers, and complimented the work that the students do.
"She was very honest and helpful," said Genesis Vicente, junior in Journalism. "I'll definitely take her tips in when I'm working on GroveWatch."
Following the critique was lunchtime in The Post's cafeteria called the Press Room. Every table had one or two Palm Beach Post writers, editors, photographers or other employees. The Hurricanes got to sit with two sports editor.To lighten up the mood the men told jokes and introduced themselves. As experienced journalists they gave the students advice about being in the business and gave advice on life as well. They asked the students what they wanted to be in life and where they are now. They  spoke to the students as if they were friends with them.
"Having lunch with these editors was very enriching," Vicente said. "The fact that they were funny and didn't baby us was even better. They talked to us like they'd talk to any other adult."
To end the day all the schools come together for a final session about headlines. Each of the schools had to generate a headline based on information provided. Two students from each school then came up to the front and presented their headlines. As each school showed their headline a professional headline writer would critique it. She would tell the students what they did right and what they should have done.
"I loved the workshops," said Vicente. "I learned some good advice and criticisms that will help me in my work as a journalist."
Leave a Comment
About the Contributors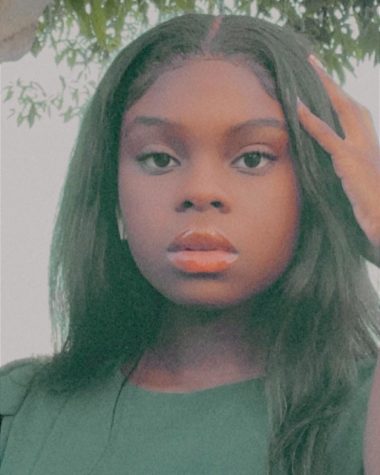 Sephora Charles, Editor-in-Chief
Hey! My name is Sephora Charles. I am a Senior in the Journalism Academy. Being the ambivert I am I enjoy being around people, but I have moments when...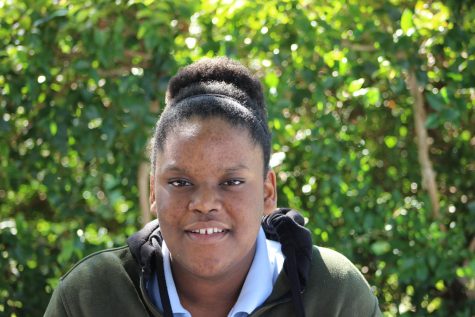 Brianna Dwyer, Editor-in-Chief
Hello, my name is Brianna and I am Senior in the Journalism academy.  I am  someone who is easy to approach. I absolutely love to read. I also love to...