Photo of the Day: Securing a better future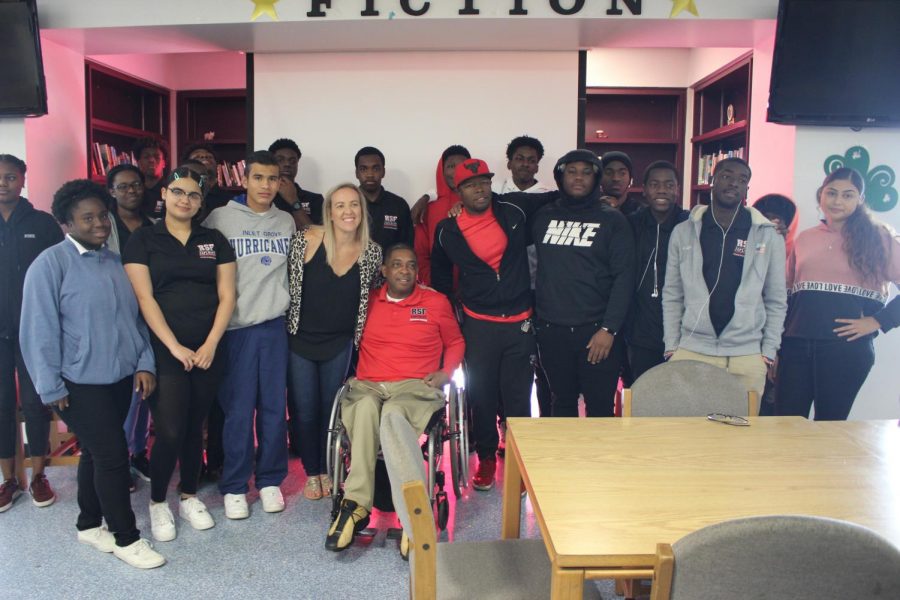 Staff
Le'Anna White
Staff Writer
Hello!  My name is Le'Anna and I'm a Senior who attends at the Architecture/ Engineering Academy.  Everyone knows me by my hair and that's why one of  my nicknames is Puff.  During my spare time, I...
Jordyn Albert
Staff writer
I'm Jordan Albert aka Muigoku is my nickname, a junior of the Web Design program. I like to draw anything, play Mario Wii games, play soccer and I'm a martial artist so whenever you see me around in the...
Tahalia Rennie
Hey, my name is Tahalia (tuh-HAY-lia), I'm a Junior in the Culinary Academy and a second year Journalism student. I have a passion for food and I enjoy cooking and learning health and food science. I also...
Brianna Dwyer
Co-Editor
Hello, my name is Brianna and I am Junior in the Journalism academy.  I am  someone who is easy to approach. I absolutely love to read. I also love to watch anything pertaining to food. I hope to be...
Kristha Zapata-Palacios
Co-Editor
Hey, my name is Kristha Zapata-Palacios. I am a Senior in the Marine Technologies Academy. I play Flag Football (#6) and I'm a 2 year varsity cheerleader. I came from the original Maritime Academy that...