Military S.T.E.M truck
The S.T.E.M. (Science, Technology, Engineering, and Math) U.S military truck came to Inlet Grove to show students different parts of the army dealing with S.T.E.M.
Students were allowed to go inside the tuck and play an interactive game with a new robot the U.S army is developing, SARA. SARA is planned to be done in 2032 according to Sargent Benson.
The game has four modules which SARA must complete. The game part is the student guiding SARA through different rooms with different obstacles. The first module is Science and so forth with Technology, Engineering, and Math. To go on to the next stage, you must complete the one before.
For example, the technology module is when SARA will be at a computer but the student will be the one to help SARA make two sound wave frequencies to match. "Adjust the amplitude and frequency to synchronize the wave forms." Those are the instructions SARA gave the student playing.
The student will make the two sound waves (one is a dotted line and one is a solid line) connect from an interactive screen and once the student made the two sound waves adjacent the students will hold it to lock it in place. The student will do this about 2 time, depending on how much time is given.
Leave a Comment
About the Contributor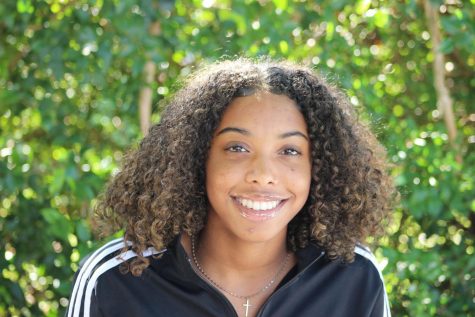 Kristha Zapata-Palacios, Co-Editor
Hey, my name is Kristha Zapata-Palacios. I am a Senior in the Marine Technologies Academy. I play Flag Football (#6) and I'm a 2 year varsity cheerleader....