Go Canes: Nurse Blair represents
Inlet Grove's very own Medical Academy instructor Rebecca Blair was among 12 Palm Beach County School District teachers who took part in month-long paid externships this summer, acquiring experience in fields that they can take back to their classrooms, according to an article in the District News.
The article reported:
Rebecca Blair, a teacher at Inlet Grove Community High School in Riviera Beach, was assigned to work at Wellington Regional Medical Center, collecting, recording and analyzing data related to patient admissions, triage, scheduled procedures and nurse-patient ratios.
"I gained a wealth of knowledge regarding current nursing services, unit structure and flow, multidisciplinary collaboration, as well as knowledge related to a work dynamic unique to my background," Blair said. "Many skills and experiences that I encountered as a STEM extern have given me realization of today's health care setting and what students need to know."
The full article can be found at:
Teachers' Real-World Experience Brings Real-Life Benefits to Students
Leave a Comment
About the Writer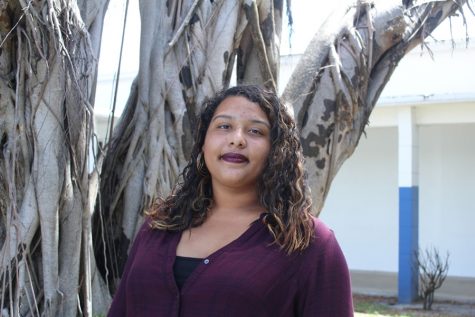 Karla Lopez, Staff Writer
My name is Karla Lopez. I'm a senior in the Medical Academy and one of the GroveWatch editors. I like bad jokes, coffee, tacos and laughing. I'm a huge...