'Spotlight': Let it shine
The wise once said, "What's done in the dark comes to the light." The movie Spotlight did exactly that. Not only was the name of the movie a catch but the film itself was intriguing, intense, and lives up to its name.
The movie takes off into a suspenseful start, with a slight prologue in 1976.
In a Boston police station where a Catholic priest has just been arrested for molesting two children, a high ranking priest sits in a room talking to the mother and two children.
Toward the end of the prologue a rookie cop watches as the head bishop and the priest drive off as if nothing ever took place. What a beginning!
Tom McCarthy (director) does a great job focusing on telling the truth of the movie rather that exaggerating or changing up the story.
The plot of the movie takes place mainly in 2001; newly hired editor Marty Baron of the Boston Globe persuades a team of journalists known as Spotlight to investigate the allegations against John Geoghan, stating that he was sexually abusing children, and Cardinal Bernard Francis Law (the archbishop of Boston) knew and did nothing to stop him.
Walter "Robby" Robinson (Michael Keaton) assigns reporters Michael Rezendes (Mark Ruffalo), Matt Carroll (Brian d'Arcy James) and Sacha Pfeiffer (Rachel McAdams) to interview victims and try to unseal sensitive documents that could expose the Roman Catholic Church.
Michael Keaton impressed me by showing effective leadership through his character Robby. He consistently went after the story and kept pushing until he got exactly what he wanted. He knew when to put his foot down and when to listen to the members of the team.
Critics have called Spotlight a gripping detective story and a superlative newsroom drama, a solid procedural that tries to confront evil without sensationalism.
Critics also noted that while we already knew the outcome of the movie, the cast generated a lot of suspense along the way, giving the movie not only more edge but also excitement.
When Spotlight was released in the United States on Nov. 25, 2015, the opening weekend brought in $4.4 million, finishing eighth in the box office.
Spotlight was an exciting, eye-opening movie that is worth seeing. Only question is, what are you waiting for?
Leave a Comment
About the Contributor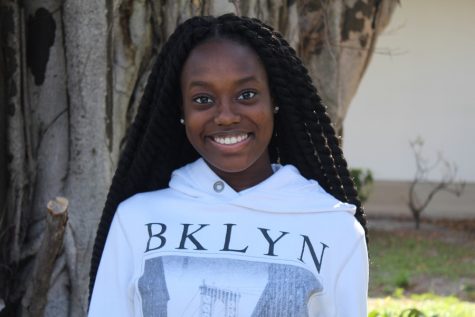 Rachelle Rene, Staff Writer
Hi! I'm Rachelle, a senior in the Pre-Engineering Academy. I love food and sleeping in. Some of my hobbies consist of drawing, singing and designing....