Harriet Tubman on the 20?
April 20, 2016 was a historic day for America. The Treasury Department announced that Harriet Tubman, a former slave who escaped to freedom and helped others do so as well, would be on the front of the $20 bill, bumping Andrew Jackson to the back of the bill.
Tubman would be the first woman so honored since Martha Washington's portrait briefly graced the $1 silver certificate in the late 19th century
Tubman being on the 20 is shocking and exciting to most, however it's bringing a look of disagreement and disapproval to others. Not everybody is agreeing with a former slave being the face of the new $20 bill.
"I don't want to see Tubman commodified with a price, as she once was as a slave," said Steven W. Thrasher, a contributing editor at Buzzfeed. "I don't need to see hers as the face of the U.S. being passed in transactions to underpaid retail workers and appearing in print ads  for transnational banks. It's not that I object to Andrew Jackson getting sidelined from daily sight, but there's something frank and honest about him occupying the $20 bill."
Tubman being on the 20 is said to take place in 2020. Many people are happy that Harriet Tubman will be on the bill, but they're not prepared to wait five years for these small changes to take place. The government plans to unveil the new bills to mark the 100th anniversary of woman's suffrage, and that's when they will be seen.
It will take more time for those redesigns to take place.  This is due to security concerns: The blue anti-counterfeit strip on the $100 bill took 15 years to develop.
The Treasury is also committed to making the new bill more accessible for the visually impaired, meaning that they may have to develop new texture details.
So what do you think? Let's talk news vs. opinions.
View Comments (2)
About the Writer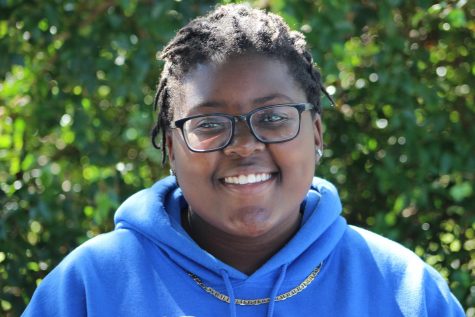 Brianna Luberisse, Editor-in-Chief
My name is Brianna but you can call me Bri or B. I am a Senior in the Journalism Academy. Aside from belching Beyonce songs, I like to help people, take...