Christina Grimmie: A voice lost
This can't be happening. Not now. Not her.
On the morning of June 11, I was just scrolling through my Google Plus notifications, minding my own business. About two or three minutes later, I saw a post with #RIPChristinaGrimmie. I thought that this was just a misunderstanding, until my instincts told me to rush to Google. So I did. What I saw afterwards completely set me off.
Next thing I knew, there were a bunch of articles saying that Christina Grimmie, one of my favorite singers, was murdered.
Apparently, Christina was performing with the band Before You Exit at The Plaza Live in Orlando on June 10, 2016. They were signing autographs after the show when a so-called fan named Kevin Loibl walked up to Christina and shot her. After being tackled by Mark Grimmie, Christina's brother, the shooter turned the gun on himself.
Christina was rushed to a hospital where she was pronounced dead around 11 p.m.
I couldn't believe what I had just read. After sending the article to my mom, I rushed to her room and cried.
After Christina's death, her family released the music videos for the songs from her final album, Side A. The videos are a part of a mini-series titled The Ballad of Jessica Blue. The track listing is:
These are the final music videos that Christina filmed before her unexpected death. In addition to these videos, she also filmed a movie titled The Matchbreaker, which is set for release later this year.
Christina was a unique artist who I will never forget. She loved God, her family, friends and fans.
For those of you who didn't know Christina, her family made a tribute video showcasing some of their favorite memories of her.
"Confidence is not 'they will like me.' Confidence instead is 'I'll be fine if they don't.'"
~Christina Grimmie
View Comments (2)
About the Contributor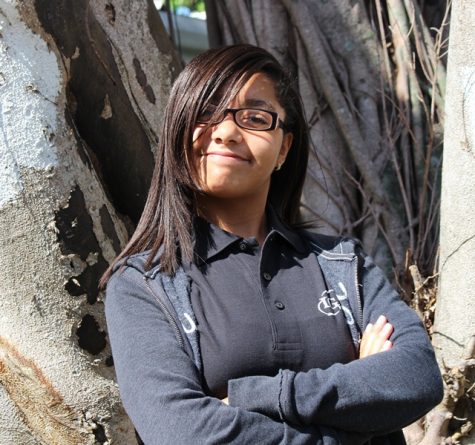 Aaliyah Rosado-Yates, Staff Writer
Hey there! I'm Aaliyah, a senior in the TV & Film Production Academy. Don't let looks fool you: I may look 12 but I am actually 16. My hobbies include...