Do teen/adults still watch kid shows?
SpongeBob Squarepants, Kai'lan, Pj Masks and more are all considered kid TV shows, but do teens and/or adults still watch them?
Some might think watching kid shows is just dumb. They might even say something along the lines of "You're an adult, act like one," or "You're not a little kid anymore, grow up."
Many of us are always going to be a kid at heart and nothing's going to change that. Watching kid shows also can help us learn something new.
"Because she teaches me Chinese," said Isis Bearfield, explaining why she enjoys Kai'lan. "It's very educational and she showed me how to make rice balls," added the freshman Journalism Academy student .
Not only do teens watch kid shows, adults do too. I know what you're thinking: "Do they really?" You might not see it on a daily basis, but it's there.
"It's funny," said English teacher Mr. Friedel about Spongebob. "It's multi-layered."
It wouldn't be right to judge someone because they're 15 or 26 years old and still watch Spongebob or Caillou. Sometimes people do it for others rather than themselves.
Kennedi English, also a freshman in the Journalism Academy, said she watches Pj Masks "Because I like to watch my sister smile" when she sees the show.
So the answer is yes, we all at some point in our lives miss watching kid TV shows — and may still watch them. The shows bring back memories of how we hoped to be like their characters one day, or how we cracked up laughing at the stupidity they showed.
I say bring back those 2000s TV shows, because I miss them. I'm sure others do so as well.
View Comments (1)
About the Writer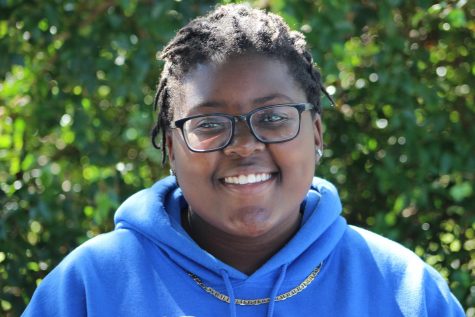 Brianna Luberisse, Editor-in-Chief
My name is Brianna but you can call me Bri or B. I am a Senior in the Journalism Academy. Aside from belching Beyonce songs, I like to help people, take...