Return of La Chancla
Remember "La Chancla"?
As some of you know, there was an informative GroveWatch story published two years ago about Hispanic parents and their favorite way of disciplining their children.
For those of you who have no absolute idea about this story, well, let me just give you a brief statement about it.
"La Chancla," means "the sandal," which is very painful if aimed the right way. Knowing Hispanic parents, they definitely won't miss, especially if you've angered them. If they do miss, you've just gotten lucky and it was a miracle from God.
Now it seems that Hispanics have taken this traditional method to the next level.
On Oct. 2, a woman was just taking her dog out for a walk. But it looks like this woman chose the wrong place to walk her dog.
As the woman was walking by the edge of the water, it seems like an obviously hungry crocodile spotted the small pup — aka it's next meal — and approached them. When the woman noticed the croc swimming their way her first instinct was to pull off her trusty Chancla.
Others would've run away in fear, but this woman thought nothing of it. She clapped her sandal in the crocodile's face and surprisingly, it scared the crocodile away.
Looks like this crocodile knew better  — or it probably had heard of the "Tales of La Chancla."
Luckily, this heroine walked away with her life. If it were someone else, they'd definitely want to have this woman by their side — or at least her trusty sidekick, La Chancla.
Bottom line is … take caution. La Chancla could be anywhere and isn't afraid to hit anything, even if it's a crocodile. Nothing can stop it, unless you're in the way or if you're the target.
Stay safe kids and keep an eye out.
Editor's note: See the original La Chancla story here; see the "Tales of La Chancla" videos, here; and witness La Chancla facing down a crocodile,  here. 
Leave a Comment
About the Contributor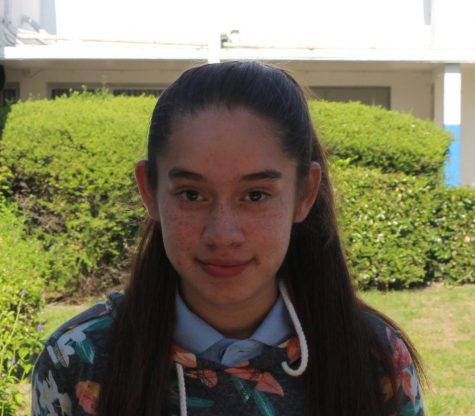 Yorgelis Yambo, Staff writer
Hey, my name is Yorgelis but most people call me Yambo (that's my last name). I'm a senior and the career path I'm in is Journalism. I love writing...