SAC Report: Another day, another parent
Inlet Grove CEO Emma Banks emphasized the need to support the upcoming annual My Teacher My Hero scholarship awards gala during the second Student Advisory Council (SAC) meeting of the year.
The SAC, primarily composed of parents working to improve the school, discussed getting more participation from parents as well needed sponsorship support during the Oct. 10 meeting in the media center.
"Their child is part of the school, they should be as well," said Judith Lawrence, the SAC president, in stressing the importance of parent involvement in ensuring student success.
This year the My Teacher My Hero Awards Gala, which finances scholarships for graduating seniors, is set for May 20, 2017. The black tie/evening gown event will feature keynote speaker Grace Byers, who stars as Anika Calhoun on the hit FOX series Empire.
Regular tickets are $150, and advance tickets $125 before Dec. 24, for the event at the Palm Beach County Convention Center in West Palm Beach. For more information visit myteachermyhero.org or contact Lauren Keller at 561-881-4602.
Among others who attended were Assistant Principal Mysykowski; Assistant Principals Mr. Lopez and Mr. McDermott;  Teacher Representative Ms. Reyes;  Mr. Baker, student affairs officer; Mr. Valliere, testing coordinator; substitute teacher Ms. Samad; Community Rep. Danielle Powell; Debra Mittleman, Keiser University community relations coordinator; and Student Representative Tanoy Thames.
The next meeting is scheduled for Thursday, Nov. 17. "Don't fail to pass the word on," Ms. Lawrence said.
View Comments (1)
About the Contributor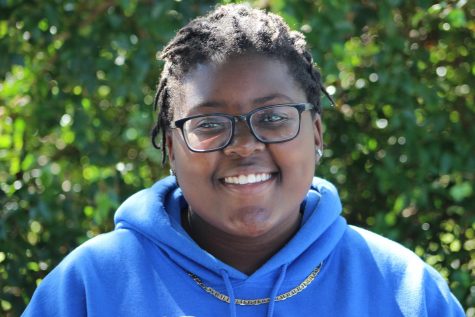 Brianna Luberisse, Editor-in-Chief
My name is Brianna but you can call me Bri or B. I am a Senior in the Journalism Academy. Aside from belching Beyonce songs, I like to help people, take...