A full experience
Ashlynn Christian, of Full Sail University's community outreach admissions department, said she and her staff "had a wonderful time and enjoyed getting to learn more about your school, students, and programs" during their Dec. 14 visit to Inlet Grove.
Here's what students had to say about their Full Sail experience:
It was great to see the toys Full Sail let us fool around with and learn about the different career paths. I feel like I have a sense of what Full Sail is all about. – Johnny Romero
The tour was really interesting and had some really cool devices on the bus. If I wasn't in the medical program this college would be my first choice. – Taylor Douglas
Full Sail was an amazing experience. I've never considered going to school for any type of arts degree before Full Sail came and showed us what you can go with an arts degree. – Ramon Staton
I didn't expect to enjoy the presentation that Full Sail gave, but I was surprised by the amount of technology that the students at Full Sail developed. I really enjoyed the camera that they installed in the truck. The camera was able to do a full 360 all around and go up and down as well. I really felt like the camera was designed for me (cause I love taking pictures and videos). I also really liked the video game station that was designed by a Full Sail student. I was able to compete against Ramon in a fighting game similar to the one that my little brother plays at home. Full Sail defiantly put on a show! – Rachelle Rene
It was a great experience, had a lot of fun, learned a lot and hope to experience this again, but I'm staying in medical. – Maria Murillo
I really enjoyed talking and interacting with the people from Full Sail. I learned a lot about the school which amazed me. – Daphne Harrigan
I really enjoyed the class discussion with Full Sail University. It really expanded my knowledge on the school, because I knew nothing about it, and the representatives were really nice. The students at Full Sail are really talented and a lot of great opportunities come out of going there. Though it is in my opinion a great school, I don't feel as though it is for me, being as though I am a Pre-Law major, but I would gladly recommend it to someone who likes video games and someone who'd want to create video games or movies. – Skye Hinson
The Full Sail Experience was pretty fun and interesting. I learned a lot from it. I actually like the school but it's too expensive. – Steve Salomon
I feel like I want to apply for Full Sail after the tour. After the Full Sail tour I feel like this is one of the colleges I have more experience to. With graphic arts to video game editing this is the stuff I'm really into. I enjoyed my time learning new things, and hope I get my masters from there. – David Charleus
The overall experience was amazing and unforgettable. I actually considered going to the school but then I heard the price per semester. – Yvermerson Vilsaint
The Full Sail Experience was great. It gave me something to remember and think about for the future. – Dwayne Seymore
I had a fun time in the Full Sail bus. We played a game called Ballistic Fist and man it was awesome! Ke'von and I were the first ones to find out how to do the characters' special moves. It was a really cool experience. – Kevin Paxtor
Full Sail was a great. It was cool meeting students from this university and them giving us their experience and more. We also did some hands-on learning inside the bus where they had games, art and music devices which I thought was pretty cool. Overall it was a great experience and it sounds like a good university that is definitely worth considering. – Leonard Trevino
The opportunity to meet the wonder at Full Sail and to learn about the school was great. We got to play student-made games and mess around with professional music mixers. – Salathiel Sargent
That was so much fun, really made me think about what I really want to do when I gradutate. – Martin Dent
Full Sail had a lot of cool things to show us and it was very entertaining. It was great to meet them. – Cynthia Ortiz
The full sail bus made its mark at Inlet Grove on December 15, 2016. This experience was an eye opener, which showed me what can be accomplished in college. I learned lots about the school while trying to bargain on the amount of money needed for college. But, in the end I learned plenty, while having a great time doing it. Even though this school is not one of my first five decisions I still would give it a glance come signing day. – Ronelson Elcine
The full sail experience really surprised me of all the achievements their graduates have accomplished. It was something I never would have expected. – Yuri Torrico
Leave a Comment
About the Contributor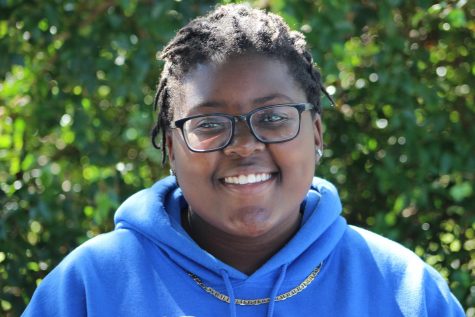 Brianna Luberisse, Editor-in-Chief
My name is Brianna but you can call me Bri or B. I am a Senior in the Journalism Academy. Aside from belching Beyonce songs, I like to help people, take...