SAC Report: The work continues
"Good evening ladies and gentlemen," said School Advisory Council (SAC) President Judith Lawrence. "I'd like to call the meeting to order."
With that, Ms. Lawrence opened the SAC's third meeting of the year, Dec. 15 in the Media Center.
Among those present in addition to SAC board members were CEO Dr. Emma Banks, secretary and librarian Ms. Bell, teacher representative Ms. Reyes, substitute teacher Ms. Samad, Student Government Association (SGA) President Numgine Jean-Bernard and SGA member Shannon James.
The SAC members discussed issues they felt needed to be dealt with, such as having more members on the board in order to help ensure a quorum at meetings.
The SGA members said they came to the meeting to suggest changes on behalf of students. Dr. Banks encouraged them to see her about the SGA ideas.
SAC members also touched on the topic of more involvement, given that there was only one parent representative, Julius Wynn, at the meeting. They came up with different strategies such as sending out flyers through students — although, "To be honest," Jean-Bernard said, "once I put a paper like that in my book bag I immediately lose it."
Toward the end of the meeting Ms. Reyes brought up the School Improvement Plan, saying that it needed more clarification.
"The School Improvement Plan is our main reason for being here," Ms. Reyes said. "I believe that we need to have a plan on how to oversee the SIP."
Ms. Samad offered a solution, which was to make sure the SIP is on the agenda to be discussed at the next meeting, set for Jan. 19.
View Comments (1)
About the Contributor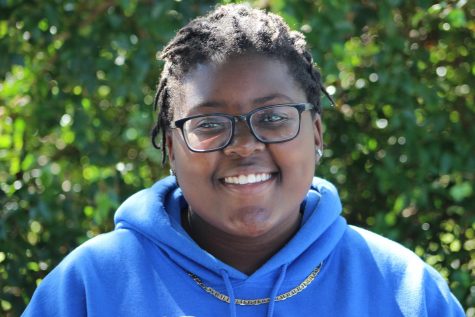 Brianna Luberisse, Editor-in-Chief
My name is Brianna but you can call me Bri or B. I am a Senior in the Journalism Academy. Aside from belching Beyonce songs, I like to help people, take...