SAC Report: Quorum and bylaws
The purpose of the School Advisory Council (SAC) meeting Dec. 18 was "To pursue SAC quorum and an attempt to finish the review of the Bylaws."
SAC President Judith Lawrence called the meeting in the Media Center to order at 6:02 with a roll call of board members present.
They included SAC Vice President Debra Mittleman, Assistant Principal Francisco Lopez representing Principal Mr. Myskowski, Testing Coordinator Greg Valliere, Librarian and SAC Secretary Margaret Bell, teacher and SAC Historian Gillian Samad, SAC Teacher Representative Ma. Lourdes Reyes, SAC Discipline/Case Manager Moses Baker, SAC Student Representative Tanoy Thames (12th grade), SAC Student Representative Victoria Lawrence (10th grade), as well as a parent, Finette Destin, with her son Simon who attends Inlet Grove.
President Lawrence stated that it would be a short meeting to establish a quorum, given that the bylaws were supposed to be finished during the Jan. 19 meeting, but not enough members were present to pass them.
There was two items of unfinished business at the meeting. One was "pending the finalization of the Bylaws  and other reasons, such as: legal representation of the board, non-participation of board members and/or subcommittee members, interruptions; breaks in school and school activities."
There was active discussion among members of the SAC board, until the meeting ended at 7:02 p.m.
Leave a Comment
About the Contributor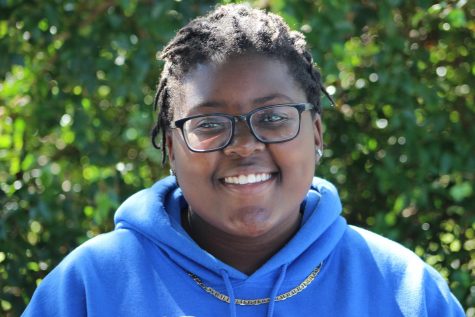 Brianna Luberisse, Editor-in-Chief
My name is Brianna but you can call me Bri or B. I am a Senior in the Journalism Academy. Aside from belching Beyonce songs, I like to help people, take...