Inlet Grove among tops in nation
Inlet Grove Community High School ranks among the top 2,000 high schools in the nation, according to U.S. News and World Report.
Of the 12 Palm Beach County schools to earn such recognition, two are charter schools — G-Star School of the Arts and Inlet Grove.
Inlet Grove is the only Title I school among the county's dozen, in addition to its top 7 percent nationwide ranking.
That kind of recognition, said Francisco Lopez, the 11th grade assistant principal, confirms all the efforts to make Inlet Grove the best high school in Palm Beach County.
"I am very proud to be part of the Inlet Grove family," said Mr. Lopez. "Our faculty works diligently to prepare our students academically. Our administration made strategic decisions to improve our deficiencies without neglecting our strengths."
This year U.S. News and World Report gave greater weight to the extent to which schools offer students college-level courses and exams, according to The Palm Beach Post.
The annual ranking of the nation's 22,000 public, private and charter schools factors in the student-to-teacher ratio, the success of disadvantaged students such as minorities or low-income families, versus statewide graduation rates, as well as the college readiness of students based on their statewide math and reading assessments.
Arizona's BASIS Scottsdale charter school ranked as nation's best; Sarasota County's Pine View school for gifted students topped Florida's. Palm Beach County's Suncoast High and Dreyfoos School of the Arts placed in the top 100. The county's top high schools in the order of their ranking:
Suncoast High #53
Dreyfoos School of the Arts #78
Boca Raton High #566
Spanish River High #766
Jupiter High #902
West Boca Raton High #1,089
Atlantic High #1,122
Olympic Heights High #1,142
G-Star School of the Arts, #1,255
Park Vista High #1,334
Wellington High #1,592
Inlet Grove High #1,957
View Comments (3)
About the Contributor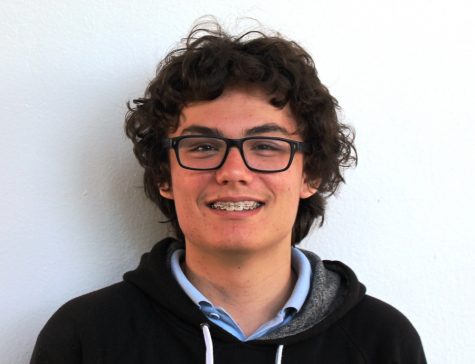 Liam Burke, Staff Writer
Most of my content is written in cold blood with a toothpick. Being my first year in Journalism, as a sophomore, I find interest in being interested....