Honoring latest inductees
The National Honor Society (NHS) welcomed its latest members during an induction ceremony in the Media Center May 11.
"The National Honor Society is known for recognizing students with outstanding grades and admirable character," said President Joudelyne Altidor.
"To be selected and to be a part of the National Honor Society is an honor and a privilege."
Student speakers emphasized the importance of the four integral traits of the society: scholarship, service, leadership and character.
Inductees' names were called during a candle lighting ceremony.
"We always keep (the candlestick) lighted so that we remember that we have to serve," said Ms. Ma Lourdes Reyes, NHS sponsor. "We have to maintain our good character, continue good leadership, and maintain our scholarship."
With President Altidor issuing the oath, newly anointed officers received their official status following the new inductees' pledges.
Ms. Reyes said that when she started as the sponsor for NHS, the requirement was a 3.0 GPA requirement.
"Then, I raised the bar to 3.2, again to 3.3, and this year, it's 3.5."
She said she believes that the students "will rise up to the expectations that are given to them."
Following the closing remarks, all of the 2017 seniors present were called up for awards, including Altidor, the valedictorian, and Jamesha Kendall, the salutatorian.
Altidor said that those in the National Honor Society "are the best and brightest society has to offer."
She congratulated all the new inductees, and assured them that they'll have "a great time with us."
Leave a Comment
About the Contributor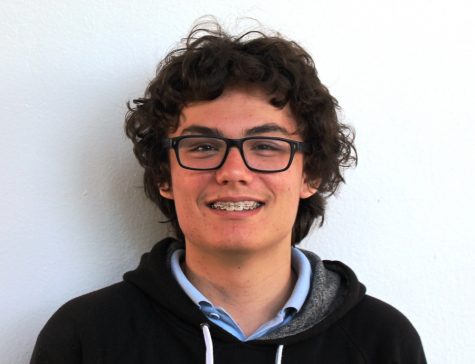 Liam Burke, Staff Writer
Most of my content is written in cold blood with a toothpick. Being my first year in Journalism, as a sophomore, I find interest in being interested....