Trade disaster
When you think of the National Basketball Association (NBA), you might think of the players instead of the game, or the shoes, or the simple fact that your favorite basketball players are being traded.
Recently the Cleveland Cavaliers' first pick in the 2011 draft, Kyrie Irving, asked to be traded. It seemed he no longer wanted to play in the shadow of Cavs' superstar LeBron James. He wanted a larger "individual" spotlight.
Now that Kyrie has been traded, I'm trying to envision in Cavalier jerseys the Boston Celtic players Cleveland has received in return: Isaiah Thomas, Jae Crowder and Ante Zizic. But the image is rather blurry in my head.
Which brings me to the fans of Thomas. The fact that they burned his jersey because they felt as if he "wanted" to be traded from the Celtics is ridiculous. He didn't want to leave. It was the team's decision to trade him,  along with the other two.
I'm not surprised that James called the fans out on it either, considering that the same thing happened to him when he left Cleveland for the Miami Heat in 2010, and again when he left the Heat in 2014.
Although I disagree with the trade, I wouldn't have gone as far as burning jerseys. The fact that Irving said he wanted a more "individual" spotlight, and then went to the Celtics, is what I consider to be disrespectful. He basically was saying that James took all the spotlight, and he needed to be somewhere that would allow him his own.
Given the rumors that this will be Lebron's last year playing for the Cavaliers, Irving should have just lived through not being in the spotlight, knowing that the "disrespect" wasn't going to last long.
Why couldn't Irving have gone somewhere like the San Antonio Spurs? I'm sure they need somebody to flash publicity on. I'm not here to criticize the Spurs or any other team for that matter. But Irving needs to focus his "individuality" crisis someplace else.
Leave a Comment
About the Contributor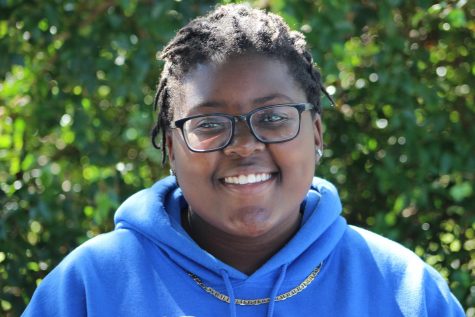 Brianna Luberisse, Editor-in-Chief
My name is Brianna but you can call me Bri or B. I am a Senior in the Journalism Academy. Aside from belching Beyonce songs, I like to help people, take...