Pre-Med gets hands-on lesson in hands-only CPR
On Thursday, October 5th, Palm Beach State College paramedical students worked with Inlet Grove's own Nursing and Pre-Med students to enable people to take action in emergency situations. This is part of a program at PBSC where paramedical students go to numerous schools in the area and teach students hands-only CPR. On Thursday, they came to Inlet Grove.
In a crisis situation, many people are apt to call for an ambulance and not do much else, not because they don't want to, but because they don't know what else to do. Chris Laquerre, a former fire department paramedic now an instructor at PBSC said, "When you call 911, it takes about 7 minutes for us to get there. It takes about 4 minutes for brain cells to start dying." He added that the goal of the program was to teach the students so they could teach others. "You don't need to be certified in CPR to know how to do it."
The course took place in Mrs. Graham's room, where students huddled around CPR dummies as the PBSC volunteers directed them and answered questions. The volunteers split the class into three stations, each one focusing on a different situation. The groups of students went around to each station, learning hands-on the basics of CPR on toddlers, children, and adults, how to clear a blocked airway, and how to use a defibrillator.
"I think it's going really well," Said Mrs. Graham about the class. Laquerre shared this sentiment. "This is the best class we've ever been to," he expressed. "They show a real ability to easily grasp the subject."
Leave a Comment
About the Contributor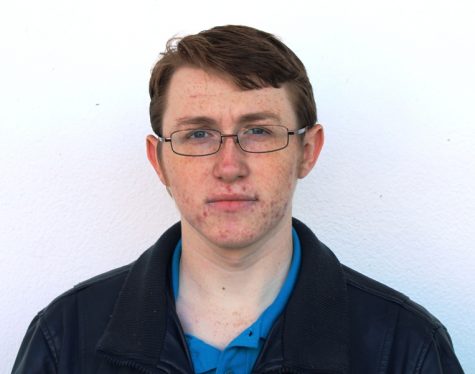 Seth Mars, Content Editor
Seth Mars, aka "Big Tex", is a senior in the maritime technology program. Beyond that, he is an avid reader, aspiring writer, and a history buff with...