Fight to the finish
In their sixth game the Lady Hurricanes varsity soccer team lost 3-2 to Somerset Academy on Nov. 29.
Aaliyah Carrydice, a sophomore in the Medical Academy, began the first half with great skills in headers and knee hits.
Somerset scored the first two goals to take a 2-0 lead.
Then Jada Hall, a junior in the Culinary Academy, and Nya Martin, a sophomore in Medical, scored two goals bringing Hurricanes back in the game.
But Somerset scored again to take the lead and drop the Lady Canes' season record to 2-4.
I was proud that when the other team started winning, rather than give up hope, we came back up as a team.  Never did we quit in the game and when we don't quit we win.
This game was certainly better than last year's 5-0 loss to Somerset on our home field.
The Hurricanes never surrendered. We fought hard all the way and that makes us all winners.
As Coach Timpson said, "The objective is to win."
Everyone on the soccer team deserves credit.  A real team should be a fighter.
Maybe our next game, on Friday, Dec. 1 at home against Okeechobee, will be a win.
View Comments (1)
About the Contributor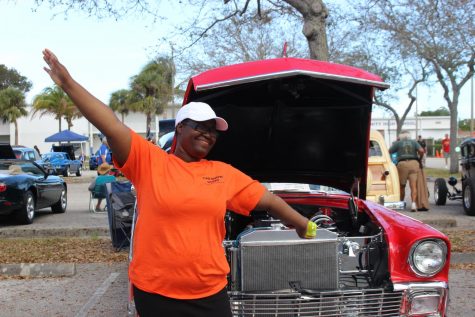 Ruth Mondesir, Managing Editor
Hi, I'm Ruth (also called Ruthie), a senior in the Medical Academy. A little about me is I love taking photos, and I'm a very active person, so when people...