Behind the unknown
There are rooms on campus that are closed to students. One is the Grove Spa room located at the front of the school. "What's in here?" and "Why does Inlet have a spa room?" are questions that have been heard as students pass by.
The spa room is used, but as part of the evening Community School for adults.
Mr. Myszkowski, principal, explained that before Inlet Grove became an academy high school, it was an adult school called North Technical Education Center on Garden Road.
"At the time we had 24 careers as a part of our pathways that we were training adults for," Mr. Myszkowski said, "and then a long time ago, the date was 1998, they decided to send all those programs over to the community college and convert North Tech into an academy high school.
In 2003, when Inlet Grove moved to its current location, "We had to figure out what programs we wanted to keep and which ones we wanted to totally do away with," he said.
He and Emma Banks (then the principal and now CEO) had planned on keeping the Cosmetology programs but they wanted to keep careers that would be long term and not die off later on.
"If the program were set up in a way that would lead to entrepreneurship and ownership of a salon, where the skills are utilized but also higher order entrepreneurial skills were also developed, then I would be in favor of it," Myszkowski said.
Instead of shunning the whole cosmetology career, he and Dr. Banks decided to keep the facial parts.
The Grove Spa is filled with spa chairs and all the materials needed for the facial parts of cosmetology.
"We have a cosmetology program off campus," said Ms. Georgia, who was the administrative assistant for Adult Education. "We partnered with a salon to involve the community; we don't have the facility on this campus, like we did at the old campus. We are also really excited because our first cosmetology student will complete the program in May."
"It was important for us, Ms. Banks and myself, when we made the transition from an adult school to a high school that we keep the programs that would open doors for kids as they enter into adulthood," Mr. Myszkowski said.
"We didn't want the programs that we had to be a closed door where it was the end point," he added. "Opportunity is what we're looking for. High school's the end of one phase and the beginning of another."
View Comments (1)
About the Contributor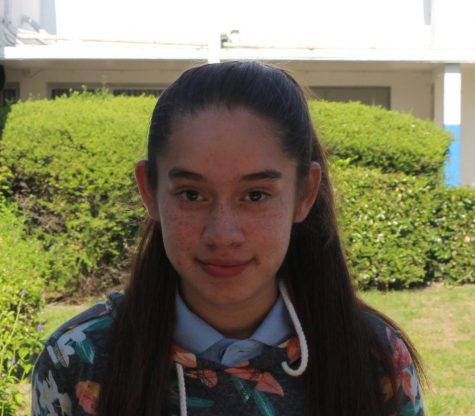 Yorgelis Yambo, Staff writer
Hey, my name is Yorgelis but most people call me Yambo (that's my last name). I'm a senior and the career path I'm in is Journalism. I love writing...