From a teacher's perspective
Rachel Mathias studied English and Political Science from 2006 to 2010 at Indiana University, where she got her bachelor's degree.
She later went on and got her teachers certification from Palm Beach State College in 2013. A couple years later, she got her master's degree in English education at the teachers college of Columbia University In 2018.
Ms. Mathias said she has been a teacher at Inlet Grove for six years. "Life as a teacher is kind of like juggling. This is because of the fact that a lot of the times you are dealing with a lot of things at once and certain things might need your attention or grab your attention away from what you are currently focusing on."
"You have to be really organized and good with time management which is more of the job aspect of teaching." she stated. "I love teaching because I get to share my love of literature and reading with the students and hopefully they love it just as much as I do."
Ms. Mathias strongly emphasized that even though every student learns differently and although her strongest comprehension of ideas is through listening, and even though some students can learn that way as well, most students are more visual learners. They need to see concepts mapped out or color coded, to get a feel for what is being taught to them.
Ms. Mathias says that even though it wasn't her favorite subject she credits her algebra teacher because she was always organized, understanding, and took her time when explaining certain concepts.
"The best part about teaching is getting to know all of these different young people and seeing their journey from ninth grade to when they walk across the stage and graduate." she said. "As a teacher sometimes you get lucky and former students come back and visit you."
Mathias feels as though,"Getting the opportunity to work here and hopefully have an impact on some folks lives, that's a privilege and if a few students learn something significant because of my class, to me that's a success."
View Comments (1)
About the Contributor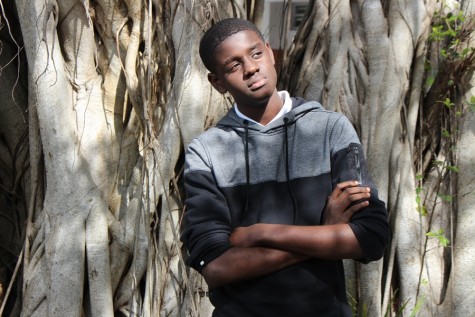 Morgans Olivier, Staff Writer
Hi, my name is Morgans Olivier. I am a freshman in the Web Design Academy. I like to play video games in my spare time and go outside. Ball is life. My...