Fearless is strong: Black women
African-American women are much like black orchids. Black orchids symbolize power and absolute authority.
With April being Black Women's History Month, we shine a light on the achievements, raise awareness and celebrate the past, present and future of black women and minority women.
Although there is a Women's History Month, we tend to forget or don't even know about Black Women's History Month.
Voices from the days of slavery are lost; we lose sight of what made Black Women's History Month possible in this generation.
According to James Brown, "This is a man's world." But women such as Mary McLeod Bethune, who was a pioneer for education and a civil-rights activist, made it possible for young people to have the knowledge they needed for them to move forward.
We all know about Rosa Parks and how she fought to abolish segregation.
But do we know about Sojourner Truth, who took her son's slave owner to court over an illegal trade and won?
I bet you didn't know of a black woman by the name of Ruane Jeter who invented the toaster, or Alice Parker who invented central heating that is still used today.
Natural hair isn't the only thing that screams black women all over it. That was noted by Marjorie Joyner, who is not as recognized as she should be for changing the game of hair styling and creating the permanent wave machine. This simplified the process of straightening your hair and curling it at the same time.
Although that was the past, those black women shaped the way this generation of black women is able to live today.
Before Fenty, which was made by Rihanna, there was a long line of African-American women who shaped the cosmetics world.
Before Beyoncé there was Josephine Baker, one of the highest-paid entertainers of her time.
Now we have entrepreneurs such as Oprah Winfrey and Queen Latifah who are building the bridge for young entrepreneurs to explore further.
We flip our hair and pat our weave, but as we do that we make moves in the industry, leave a mark on the runway and give thanks to the African-American women who paved the way for younger black women to learn.
As the African-American saying goes, "black don't crack," and neither does the courage and authority of black women.
View Comments (3)
About the Contributor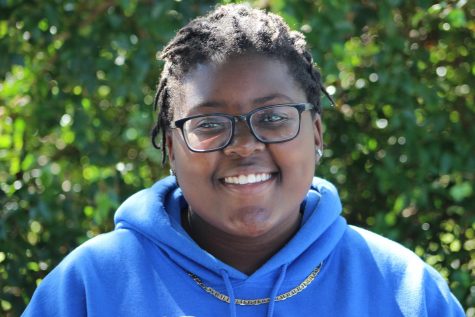 Brianna Luberisse, Editor-in-Chief
My name is Brianna but you can call me Bri or B. I am a Senior in the Journalism Academy. Aside from belching Beyonce songs, I like to help people, take...