Representation matters
These days, one of the most powerful ways to express yourself is through film.
Want to call out racist and homophobic aspects of society? Make a film. Want to empower women around the world and destroy gender norms? Make a film. Want to celebrate cultures and the qualities that make them unique? Make a film. But most importantly, through film, characters of different races, genders, and sexualities can be brought to life for audiences to see. 
Take race as an example. The Avengers, Mission Impossible, and Star Wars all feature Caucasian males as the strong, fearless protagonists that save everyone at the end of the day.
That's all changing. Now, with blockbusters like Black Panther, young African-American kids can finally have a superhero that looks likes them, and can look up to.  Also, movies like Get Out, starring breakout star Daniel Kaluuya, and Hidden Figures, with Taraji P. Henson, tackle issues like racism and prejudice against people of color.
Ethnicities like Latinos are also getting their representation on the big screen. Pixar's most recent film, Coco, pays tribute to Mexico's traditions and celebration of Dia de los Muertos. The movie was met with extremely positive reviews from both critics and audiences alike, and has gone on to win awards like the Academy Award for Best Animated Feature Film.  
Mexican director Guillermo Del Toro has also experienced glory, snagging the Academy Award for Best Director and Best Picture for his film The Shape of Water. In his acceptance speech, he started with, "I am an immigrant…" and continued to tell his journey throughout the film industry and onto the 90th Academy Awards stage.
Another example would be the representation of women, as leaders and not just flimsy love interests in films. And boy, were there some leaders this past year! Starting off the bat with Wonder Woman, the third highest grossing movie of 2017.
Wonder Woman was an exciting ride that allowed women to come out of theaters feeling daring and powerful, ready to take on the world and make it a better place. But the fact that it was directed by a woman, director Patty Jenkins, just makes it all the better. 
On the topic of strong female leads, talk about director and writer Greta Gerwig's directorial debut: Lady Bird, starring Saoirse Ronan as the titular character. It made history with its five Academy Award nominations, including Best Picture, Best Actress for Ronan, and Best Director for Gerwig, who's only the fifth woman ever nominated. It surprised both critics and audiences alike, even racking up a 99% certified fresh rating.
The final example would be the representation of LGBT, which has definitely increased over the years. Luca Guadagnino's romance Call Me by Your Name, starring breakout star Timothée Chalamet, earned all the praise and nominations for the excellent performances and touching story of two men who fall in love over the course of a wild summer in the Italian countryside. The film got nominated for Best Picture, while Chalamet himself scored a nomination for Best Actor, at the age of 22, making him the youngest actor nominated in 80 years.
Can't forget Becky Albertalli's Love, Simon either. The coming-of-age comedy is a more modern take on a young gay teenager and how he deals with coming out to his family and friends, and dealing with issues like high school and maintaining a social life. 
What people see when they switch on the television or head to the movie theater will stick with them, for better or for worse. Imagine having sons and daughters, future generations, stepping into a world where they know they can be anything and that their gender or skin color doesn't stop them from doing so. Representation is important. Representation matters. 
Leave a Comment
About the Contributor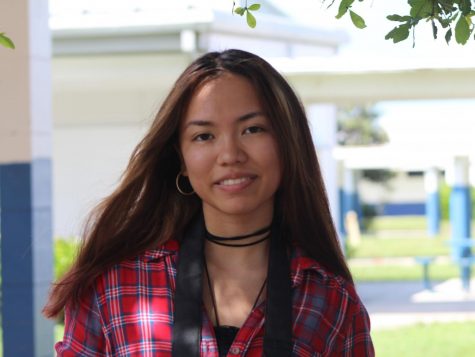 Genesis Vicente, Entertainment Editor
Hey, my name is Genesis and I'm a junior in the Journalism Academy. I'm a huge modern rock fan, and I aspire to become a film director, like Quentin Tarantino...