Ivory Palace
The Hurricanes voted to crown Courtney Washington their 2018 prom king and crown Ashlee Phiseme prom queen as the Canes enjoyed the Ivory Palace Prom on April 14.
"Ivory Palace is an idea we came up with because we didn't want an idea that people already used," said Betsy Merino, Junior Class president. "Basically, Ivory Palace is glamorous, lavish, gold, pearls, diamonds and glittery lights."
It was in that stylish and elegant atmosphere planned and executed by the Junior Class officers that the Canes enjoyed fine food, music and dancing throughout the night at the Palm Beach Gardens Marriott.
"Winning prom queen was amazing," said Phiseme, "because I never even imagined me winning for real. I ran just for the fun of it so when I won I was completely filled with joy."
From what the Canes have been saying prom was very successful. "I really enjoyed myself all night," said Emma Joseph. Students also gathered around Mr. Bell's photo booth to capture the moments
"All in all the night was fun and everything went as planned," said Merino. "I'm glad I was there to see it get put together and watch it go down."
The diligent and tireless work by Ms. Mathias in organizing the students and the event cannot be overestimated, added Mr. Hanif, her fellow Junior Class sponsor. "She did a masterful job leading the Ivory Palace Prom 2018 to rousing success."
Leave a Comment
About the Contributor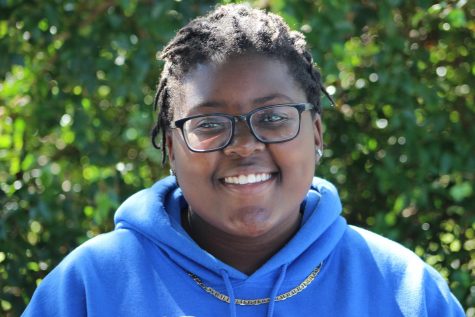 Brianna Luberisse, Editor-in-Chief
My name is Brianna but you can call me Bri or B. I am a Senior in the Journalism Academy. Aside from belching Beyonce songs, I like to help people, take...