Goodbye seniors
The seniors are leaving! The seniors are leaving!
Soon-to-be-high school graduates will be departing from Inlet Grove on May 9th. If you've been attending Inlet for quite some time now, you know from previous school years that once the senior class leaves, the school is left empty. It feels as if the school is a ghost town. Some roam around the school lonely, by themselves, because all their senior friends have left and won't be returning.
Yes, they will be missed; but they're going to a better place where they can have a say in what they want and, a place where they will learn how to survive on their own.
"I find it surreal that after four years, I will be off to college. These four years here were my greatest and hardest years", said Deisy Velasquez, a senior in the Journalism program.
"I've been waiting  for Wednesday since forever. I can't wait to wake up at 12 o'clock on Thursday. These four years have been a real pain," said Diandra Peart, a senior in the medical academy.
"I'm going to miss them so much. I hope all of them go on to be something in life", said Skyy Hinson, a sophomore in the Pre-Law academy.
For some, this will be a sad moment, but for the juniors this is a big deal. For them, this is the moment they become seniors. Not officially, but mentally, because once the seniors are gone they're the new top dogs.
"It's somewhat exciting but there will be more challenges and responsibilities to face", said Libny Rivera, a junior in the LPN program.
"I'm nervous. I know that it's also a step closer to becoming an adult. I'm also relieved in a way, because that's one step closer to freedom", said Jadan Wright, a junior in the Journalism academy.
"I feel excited because I'll be closer to leaving and it's going to be a good experience. ", said Stephanie Acosta, a junior in the LPN program, "I'm so grateful to be almost done with high school and it's drama/ stress that come along with it."
Even though there's still mixed emotions in the air, this is a memorable point in time of their lives, in which they should be honored.
If you know or are friends with a senior, go ahead and congratulate them for still being here and not giving up.
View Comments (1)
About the Writer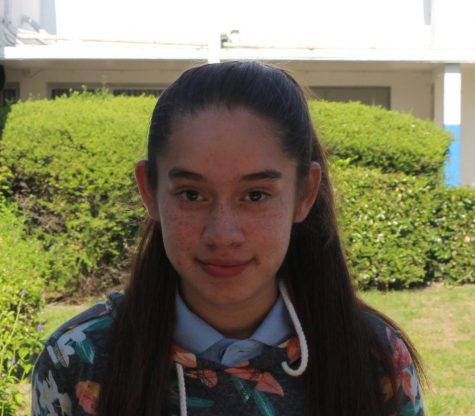 Yorgelis Yambo, Staff writer
Hey, my name is Yorgelis but most people call me Yambo (that's my last name). I'm a senior and the career path I'm in is Journalism. I love writing...