Football season 2K18
Inlet Grove's football team began training in March and continued throughout the summer preparing for the new season with their new Coach and Athletic Director Robert McKay.
They also began their season with a 18-2 defeat of Somerset Academy at home Aug. 24.
"It's a great coaching staff with a lot of experience and knowledge to help us win," said senior Robert Santiago, who plays center on offense and tackle on defense.
"Yes, the new head coach is training us hard to get as many wins as possible," added Darvens Dormevil. A sophomore on the team for his second year, he plays defensive end as well as tackle and back-up center.
Since last season the IGHS football team has grown significantly, according to a Thursday, April 26th report by Palm Beach Post Staff Writer Jodie Wagner titled "Inlet Grove new football coach faces big challenge."
"McKay, who arrived in Riviera Beach three weeks ago, faces a big challenge in rebuilding an Inlet Grove program that has struggled recently," Wagner wrote. "But McKay is confident he'll bring enthusiasm back to the program, and has built up his roster from 15 players to 24."
Coach McKay not only has recruited more players. Players say he also has greatly improved his team. "From spring I'm better conditioned," said Santiago.
Some of the players have also set personal goals for themselves to keep their head in the game. Wide receiver Trenard Gains said, "My goal is to get five touchdowns and 100 receiving yards." He proceeded to catch a pass for his team's first TD of the season.
Senior Alphonzo Mcclain, a transfer from Palm Beach Central High School who is playing wide receiver and defensive back, has also set his goal for the season. "I'm really just trying to play the best season I ever played and … go to the playoffs."
Their season continues as they host Berean Christian on Friday, Aug. 31.
View Comments (1)
About the Contributors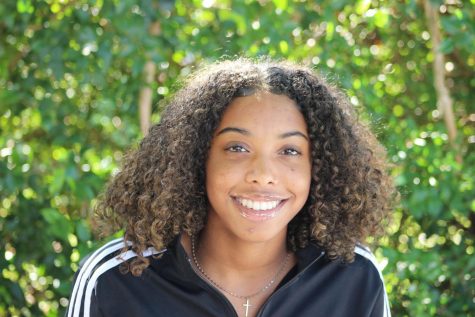 Kristha Zapata-Palacios, Co-Editor
Hey, my name is Kristha Zapata-Palacios. I am a Senior in the Marine Technologies Academy. I play Flag Football (#6) and I'm a 2 year varsity cheerleader....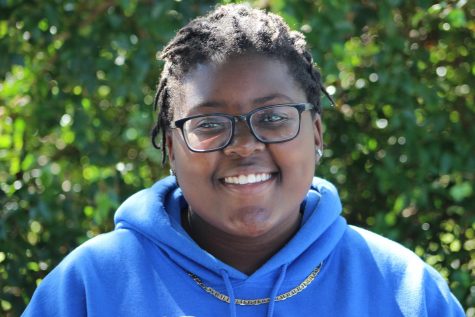 Brianna Luberisse, Editor-in-Chief
My name is Brianna but you can call me Bri or B. I am a Senior in the Journalism Academy. Aside from belching Beyonce songs, I like to help people, take...