Canes lightning delay
Advertisement
Hang on for a minute...we're trying to find some more stories you might like.
Hurricanes took a 14-7 halftime lead to a on their way to a 20-7 victory against Berean Christian School.
Berean scored the first touchdown after an Inlet Grove fumble and kicked the extra point for a 7-0 lead.
Inlet's Alonso McClain returned a Berean fumble for the Canes first score, and the Canes ran for the two-point conversion.
Manphanee Holmes scored the Canes second touchdown for the 14-7 lead at halftime.
For the second game the defense was dominant.
Manphanee Holmes threw a touchdown pass to Saneal Reynolds for 20-7 lead at the 6: 30 mark in the third quarter.
Fans were electric sliding during the 20 min lightning break.
Hotdogs, burgers drinks and other snacks were sold at the concession by Ms. Santos, Flolaine Francois and Mr. Banks.
TV production teacher, Mr. Goldstein treated the crowd to throwback music and performances were brought by the drumline, dance team and cheerleaders.
Play-by-play announcements made by Donnell Mangum and Manager in the Department of Charter Schools Dr. George Lockhart.
With 5:18 left in the third quarter, the game was paused due to a lightning strike and is said to be rescheduled.
About the Writers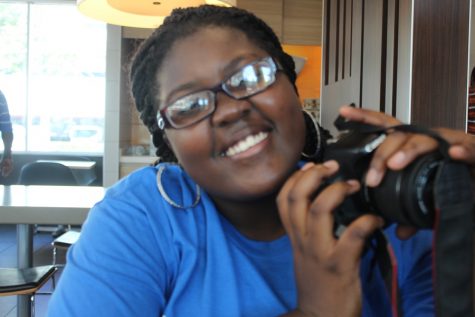 Brianna Luberisse, Editor-in-Chief
Greetings earthlings, my name is Brianna but you can call me Bri or B. I am a Junior in the Journalism Academy. Aside from belching Beyonce songs, I like to help people, take pictures and travel. I am currently writing a book on a child's perspective of life and hope in the future to edit and publish it. Give respect and get respect is my motto. I hope one day to travel the world and see different cultures. I am a Leader not a follower and I pave a way for others to grow. I love my life and hope to live it to the fullest.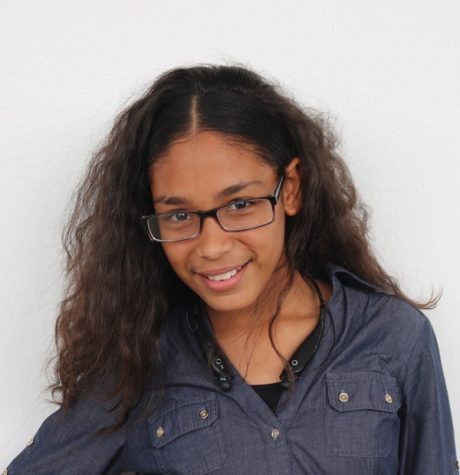 Karla Salvador, Staff Writer
Hi! My name is Karla Salvador and I am a freshman doing the Multimedia Academy wheel in Journalism. I enjoy reading, writing and taking pictures. My passion for writing and photography describes me best. I also hope to travel the world and learn new things. Life is short and I think we just have to enjoy it while we can!