Kravis Chronicles: Part One
On October 6, 2018, I found myself sitting in a sophisticated conference room amongst a group of varying student journalists and theater enthusiasts that make up the 2018 Student Theater Critics roster at the Kravis Center of Performing Arts.
The atmosphere was pleasant—friendly, even— with students from schools all over Palm Beach County bonding over their activities in drama clubs, and love of plays and musicals like Hamilton and Cabaret.
We were greeted by Educations Program director Alison Rehm, who also directed the meeting, giving a brief history of the Kravis and an overview of what our duty as student critics is going to be. This included attending performances, attending workshops, and writing reviews for the Theater's Critics webpage.
The pamphlets and booklets that we received contained many of the different performances that would be playing during their Kravis on Broadway series, like School of Rock: The Musical, Les Misérables, Disney's The Lion King and more.
Personally, my first choice would be Les Misérables, most likely due to the fact that I've seen Tom Hooper's Academy Award nominated film version, with Hugh Jackman and Anne Hathaway. But others that stood out to me were Rock of Ages, it features music from some of the best 80s rock bands, Styx and Whitesnake.
Now first of all, I am not a theater kid. I'm more attracted to films than live performances, and definitely prefer directing to acting. But something about the way that the other students' faces lit up when they talked about them, made me think, "Theater is more than just actors on a stage reciting lines and prancing around to a lively dance number. Anyone can enjoy it. Young and old, from every race. It brings people together."
That evening it brought together 18 kids from separate schools in one room.
The next workshop will take place on October 20, 2018.
View Comments (3)
About the Writer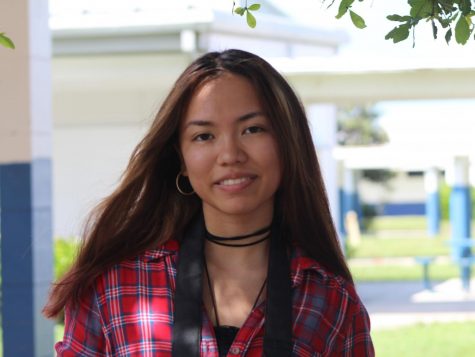 Genesis Vicente, Entertainment Editor
Hey, my name is Genesis and I'm a junior in the Journalism Academy. I'm a huge modern rock fan, and I aspire to become a film director, like Quentin Tarantino...