Showcase: Advertising the Canes
The brochure for Inlet Grove was recently updated just in time for the Showcase of Schools.
This brochure includes a description of each career academy for the future students that will come to the school. It also includes pictures of students in the different academies on the front cover.
"The new brochure will be a good way to promote our A school rating," 10th grade assistant principal, Scott McDermott said.
The Showcase of Schools is an event where middle schools and high schools provide students with information, so they can choose a school that would be best for them to attend in the following year.
"I think it's a great idea," McDermott said. "It is a One Stop Shop for all the choice programs throughout the county. Furthermore, parents and students can compare them right there on the spot."
There were schools from all over Palm Beach County. Every school that participated had their own booth. Inlet Grove displayed posters and visuals to give students a sense of what they will do in the career academies.
The medical academy had realistic body parts that are used in classes. TV production, Digital design, and Web design showed what the students produced. Journalism had a computer that showed what students do on Grove Watch. Other careers had displays that explained the career as well.
Students from Inlet Grove came to support the school. They gave students information. They also gave students their opinion about the academies, extracurricular activities, sports, and the school in general.
"I think this year's showcase was very successful compared to last year," Sophomore in Journalism Brianna Dwyer said. "We had more students to engage and more of the Inlet Grove students came to support."
Career academy teachers also attended this event. They came to give students more in-depth information about the career they teach. They also answered any question that the parents and students had about that specific career.
"I thought the showcase of schools was a huge success. Our staff and students really displayed what our school is all about." Digital design teacher, Peter Goldstein said. "I really have to point out how great our students are and how much their presence at the showcase really helped."
As the day comes to an end students and parents start leaving the building. They left with information about different schools that can be helpful for the future.
"We met some fantastic students and three of them became Inlet Grove Hurricanes before the end of that same week," McDermott said.
Leave a Comment
About the Contributor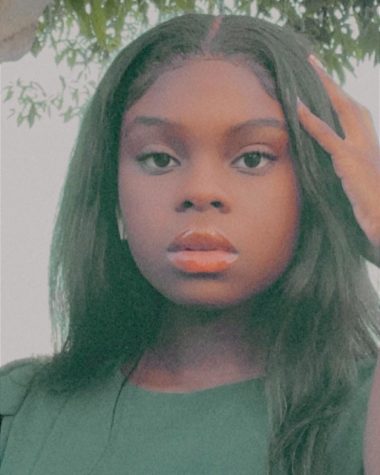 Sephora Charles, Editor-in-Chief
Hey! My name is Sephora Charles. I am a Senior in the Journalism Academy. Being the ambivert I am I enjoy being around people, but I have moments when...