A woman's place is on Capitol Hill
This year's 2018 midterm elections were full of many victories, close-calls, and defeats. While the Senate remains dominated by the Republican Party, the Democratic Party took back the House of Representatives after eight years of conservative rule, filling up 225 out of the 435 seats.
Leading up to the month of November, everywhere on social media, television, magazines, etc. there were celebrities and candidates reminding citizens to vote on the 6th all throughout the U.S.
In a mainly male-governed Senate and House, women only made up 20% of the members, so there was little representation on female point of views on issues like women's rights, the fight for equal pay, sexual harassment laws, ProChoice and ProLife, birth control plans, and more.
But thanks to everyone's votes on Tuesday, there will be a record-breaking 118 women serving in the 116th Congress, beating the previous amount of only 107.
And of course, there were some incredible firsts:
The first Native American women to be elected into Congress will be Sharice Davids (Kansas) and Deb Haaland (New Mexico) of the Ho-Chunk Nation and the Pueblo of Laguna. Davids also identifies as a lesbian, marking another triumph for the Native American LGBTQ+ community.
The first Muslim women in Congress will be Democrat and Palestinian-American Rashida Tlaib (Michigan) and part of the Democratic-Farmer-Labor-Party, Somali-American Ilhan Omar (Minnesota) who also came as a refugee to the United States 20 years ago.
The first Hispanic women elected into the House of Representatives will be Democrats Veronica Escobar and Sylvia Garcia (Texas.)
The first African-American women elected into Congress from Connecticut and Massachusetts are Democrats Ayanna Pressley (Massachusetts), and Jahana Hayes (Connecticut), a former National Teacher of the Year.
The first female Tennessee senator will be Republican Marsha Blackburn, who has been serving in the U.S. House for 15 years.
The first female Arizona senator will be Republican Martha McSally, who ran a real close race but ended up defeating Democrat candidate Kyrsten Sinema.
The first female governor for South Dakota will be Republican Kristi Noem, who beat Democrat Billie Sutton in the gubernatorial elections, and has been previously serving in the U.S. House for 7 years.
The youngest woman elected for Congress will be Democrat Alexandria Ocasio-Cortez (New York), winning at only 29 years-old.
Together, in the House and the Senate, these women will be shaping the future of our country and representing the rights of women and minorities everywhere in the United States.
They will not be stopped, they will not be silenced, they will not be ignored, they will be heard. 
And through their voices, so will the American people.
About the Contributor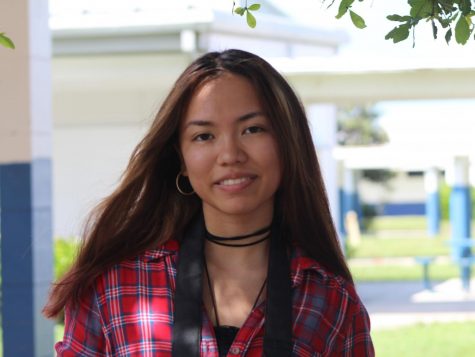 Genesis Vicente, Entertainment Editor
Hey, my name is Genesis and I'm a junior in the Journalism Academy. I'm a huge modern rock fan, and I aspire to become a film director, like Quentin Tarantino...