Victoria's real secret? A lack of diversity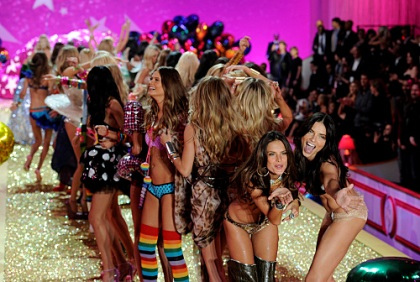 The Victoria's Secret Fashion show just passed on Sunday, November 8 2018. Victoria's Secret is the leading retailer of lingerie in the world. Does it really send a positive message to all girls though? In the years of its success, we've seen nothing but skinny women walk down the runway.
In the peak of the Me Too movement and the debate on transgender people (which there really should not be any considering they are people too), it's odd that Victoria's Secret hasn't changed and added more diversity to their cast of models, or as they call them, "Angels". The cast of models has shown to be very racially diverse. This is the only diversity they have though. Why not add more?
Victoria's Secret has a variety of options for women of larger sizes, up to size 40DDD. After so many years of people fighting for body positivity, shouldn't they have added plus sized models by now? Clearly, they sell to customers with larger body types, why not have them in their shows? By not including plus sized models, we show women that the ''ideal'' body for a woman is to be a size 4. This leads to something called "body dysmorphic disorder," where people live hating their body and often times, develop eating disorders. On top of that, Victoria's Secret has been focusing their sales more on a younger audience. Now not only are fully grown women to feel bad about their bodies, but so are young girls just starting puberty.
Want to know another group of people who've been excluded from modeling for Victoria's Secret? Transgender women. Young transgender people have very little celebrities and models they can look up to. As a group of people that have what could possibly be the hardest time gaining acceptance, transgender people lead difficult, and unfortunately, often short lives.
Along with having a high suicide rate due to discrimination from family and peers, they also are one of the most likely victims of homicide. According to the Williams Institute UCLA School of Law, the attempted suicide rate for transgender people in 2015 was 41 percent. Meanwhile, in 2017, one in five trans people reported experiencing a hate crime due to their gender identity. They aren't even allowed to use the right bathroom!
Victoria's Secret is not helping in the struggle for acceptance. Ed Razek is the chief marketing officer and on the team that chooses new models to walk down the runway. In an interview with Vouge magazine he said, "Should you have transsexuals in the show? No. No, I don't think we should. Well, why not? Because the show is a fantasy." I guess trans people would just ruin that fantasy then? He implies that trans people would dirty that fantasy. Razek later turned to Twitter to apologize, but it was too late. The news is now everywhere and we now understand why we may not see different body types any time soon in the Victoria's Secret fashion show.
View Comments (1)
About the Contributor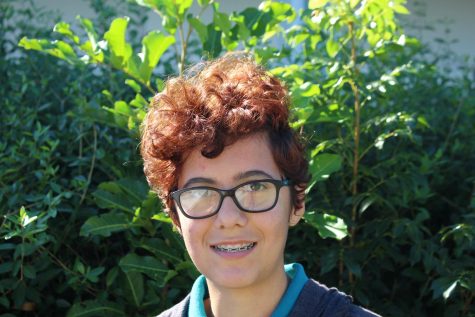 Janie Aviles, Staff Writer
Greetings and salutations, my name is Janie Aviles (IT'S PRONOUNCED JOHNNY) and I am a sophmore in the Marine Tech Program. I enjoy reading, listening...