Guns in Church
Churches are places of peace and freedom to worship your chosen God. They are places of harmony. However, these peaceful places of worship have become targets of what looks to be hate crimes. Because of this priest and church members fear for their safety. They are trying to figure out if trained church members should carry concealed weapon the church property.
Oct. 27, 2018, a synagogue was targeted by Robert Bowers, 46, who fired shots at the Tree of Life synagogue in the middle of what was a "peaceful service". Federal prosecutors filed this attack as a hate crime charges against Bowers who stormed into the Pittsburgh synagogue and opened fire, killing 11 people.
Nov.6, 2018 another synagogue was targeted by a man dressed in a black tactical-style gear and armed with an assault rifle. The assailant open fired at inside a church in a small South Texas community on Sunday, killing 26 people and wounding about 20 others, according to the Sun Sentinel article titled "At least 26 people killed in church attack in Texas' deadliest mass shooting."
Out of the 26 people that were killed the youngest being only 5 years old. The governor called this attack "the deadliest mass shooting in the state's history."
Because of the attacks that have been happening at these churches different priest have been on edge on trying to find ways to keep their churches safe and peaceful. One way that they came up with was to have certain church members to carry concealed weapons.
This has caused a bit of controversy between the people who support the idea and of it and those who don't.
"In the wake of last weekend's mass shooting at a Texas church, where 26 people were slain by a gunman," according to the Sun Sentinel, "Lone Star State Attorney General Ken Paxton sparked controversy when he suggested everyone should be armed all the time, including in church."
Having someone bring a concealed weapon to church who is professionally trained and trusted will make people feel safe again. It will give them a peace of mind and make them feel protected. Another suggestion to churches is to hire a law enforcement officer to guard the entrances and exits.
"It's a good thing to have citizens who are carrying if," according to the Sun Sentinel's article titled "Some worshipers packing guns at churches and synagogues" Heaven forbid, the need arises for them to defend against evil terrorist or whatever."
Leave a Comment
About the Contributor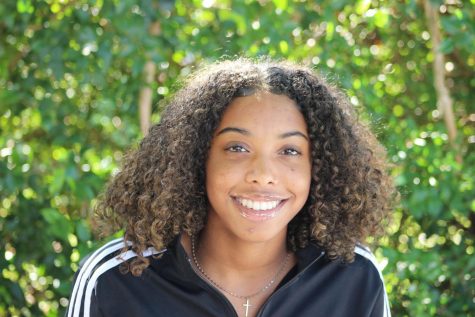 Kristha Zapata-Palacios, Co-Editor
Hey, my name is Kristha Zapata-Palacios. I am a Senior in the Marine Technologies Academy. I play Flag Football (#6) and I'm a 2 year varsity cheerleader....