Hopeless for love
Being in high school you witness a lot of romantic relationships. Every corner there is a couple or people who are as we call it, "boo'd up," this term meaning a couple who are showing affection to one another. There are some people who are not in relationships who often think "what is wrong with me?" or "why can't I find someone?"
Sometimes it's just not the right time.
A few students nowadays are too consumed in trying to find a boyfriend or girlfriend or trying to find out what is wrong with them, instead of just letting things flow into place and getting their lives together academic wise. You can never force a relationship, and we believe that throwing yourself at your next victim is not remotely attractive.
Some guys find that as "a sign of desperation," says Jordan Powery, Senior in the Pre-Law. Jordan believes that a girl who acts in this manner will want to take control of the relationship and will not let him play the male role.
Other guys on the other hand, "like when women are bold, it takes away the awkwardness," claims Jaylen Joyce, Senior in the Digital Design program. He feels like when girls do that getting to know them will be easier.
As Mr. Hanif would say, "Different strokes for different folks." Depending on the type of guy you just might get lucky, if you are the type of girl who is very direct and won't take no for an answer.
On the flip side there are girls who just don't care about having a boyfriend or a "man" as some would say. They believe that "high school is not all about relationships," says Jayna Aldophe, Senior in the TV Production.
Although at times it may feel like your secluded since you're not in a relationship that's not all there is to high school. High school has so much more to offer than relationships. There are different clubs that you can join, sports you can play, and you can even busy yourself by helping out teachers around the school.
You should not get stuck on you being in a relationship or not. In fact, according to Brandingaille.com, "fewer than two percent of people actually marry their high school sweetheart."
We believe that you should just let things flow and not throw yourselves at people trying to force something that might not even be worth it.
View Comments (1)
About the Contributor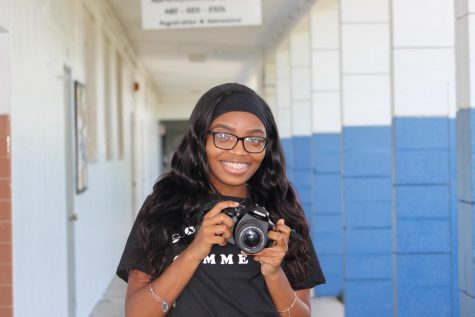 Hannah Autalice, Medical Editor
Hi my name is Hannah and I am a senior in the medical academy. A few words that would describe me would be hilarious, sweet and caring. I have grown interest...