A mindful aspect
The first mindfulness club meeting was held  during lunch at 11:30 in Mrs. Paramore's classroom, in  room 304. The mindfulness club is to manage stress and anxiety with simple but effective techniques for your mind and body.
"The main purpose of the club is to get and teach students how to train the mind," said Medical teacher Mrs. Paramore.
Sitting meditation, circle sharing with loving speech and deep listening etc. The club will meet every Monday at 11:30 – 11:50 am in the reading room.
"The meeting starts at 11:30 which gives students time to get lunch and anything before hand," said Mrs Paramore.
The club was started by Mr. del Real in April 2017, teaching a small group of high school  and college students to meditate.
"I really wanted more young people to learn how to deal with difficult thoughts and emotions," said Mr. del Real.
Last semester he started teaching at Atlantic high school and Lake Worth high school.
"Of the 6-8 subjects high school students study during a given semester, not one provides social-emotional learning," Said Mr. del Real.
The meaning of the club is to help manage stress and anxiety with simple but effective techniques share skills for deep rest and relaxation with friends and family, learn tools to enjoy life more and stress less by doing the above it result in the following, meditation techniques, emotional intelligence, mindful movement and deep listening.
"Honestly I would say seeing and feeling is a better description than just stating what we do, " said Mrs. Paramore.
There is a remind for this organization, you can add your self's to it by texting @mindinlet to the number 81010.
"The Mindfulness club is for everyone. If anyone is interested, they can just come on in, regardless of if it's their first time or not," said Mrs. Paramore
Leave a Comment
About the Contributor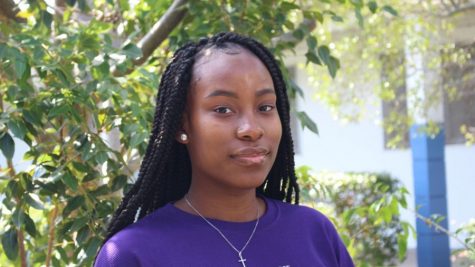 Hannah Snow, Co-Editor
I'm Hannah, a Senior in the Journalism Academy. I enjoy writing about the society, new fashions trends, and stereotypes on cultures and people. Being...