Canes to college
On National Signing Day two seniors – Michael Alford and Qadir Plasir – both signed to Kentucky Christian University and Mesabi Range College.
"This was Qadir's first year playing football," said Coach McKay. "To see him here now is truly amazing." Qadir played Defensive end and Michael played every position besides offensive line and defensive line, but was positioned as a slot receiver.
"It's crazy man, nothing but hard work and dedication," said  Michael Alford. Michael had multiple National Association of Intercollegiate Athletics (NAIA) and Junior college offers his senior year.
"This is my first year playing, I knew I had to work hard for this," said  Qadir Plasir. "It's cold up there in Minnesota."
"I wish I had a team full of Mike's because of his leadership and work ethics," said Coach McKay. He came from Suncoast High School and left his sophomore year to play Varsity football for the Canes.
"I knew Michael because he was a former student and I never had Qadir but both were student athletes, said Physical Education Coach Donovan. "But Mike just stood out as a leader."
Mr. Lopez was present at the signing event and made a comment at the end. "I am very proud of them because they opened the doors for other students to do the same," said Principal Lopez. "It showed that hard work and dedication really do pay off."
Leave a Comment
About the Contributor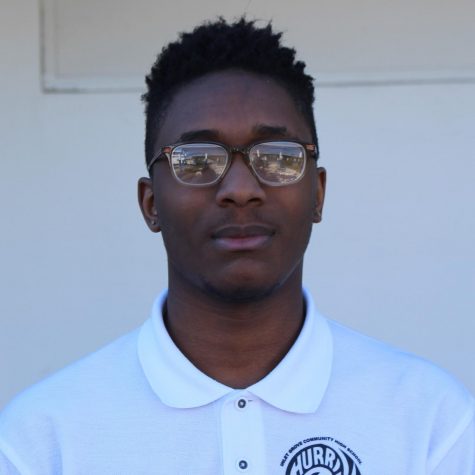 Jonathan Hunter, Sport Editor
I'm a sophomore in TV Production Academy. I like to do new things. After high school I would like to join the U. S. Navy, and get my degree in Multimedia...