Top 10 Valentine's Day movies
Ah, Valentine's Day. Pink and red decorations are strung everywhere you look, and the shelves of stores are stacked with candy, stuffed animals, and other sweet treats for your sweethearts. But while love may be in the air, it can also be on your television screen. With these films, you can snuggle up with a loved one or by yourself with a good box of chocolates and laugh, cry, and smile.
10. The Wedding Singer (1998)
In the full swing of the 80s, wedding singer Robbie Hart (Adam Sandler) gets planted at the altar by his fiancé, breaking both his heart and belief in soulmates. Upon a pivotal gig, he meets and befriends pretty waitress Julia Sullivan (Drew Barrymore), whose sweet attitude and recent engagement to the rich Glenn (Matthew Glave) brings her and Robbie closer together, where he eventually falls in love with her. But in order to win her heart, this wedding singer is going to have to sabotage the wedding. Full of humor and a great 80s soundtrack, frequent collaborators Frank Coraci and Adam Sandler's The Wedding Singer guarantees a good, nostalgic laugh.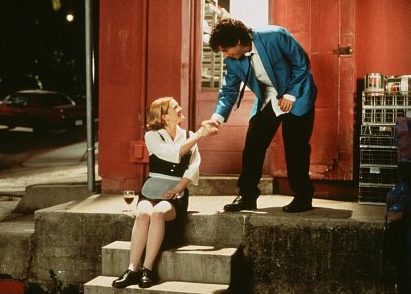 9. WALL-E (2008)
Deep into the future, robot WALL-E lives out his days as a garbage-collector/organizer on a polluted planet Earth deserted by humans long ago. After centuries of isolation, WALL- E finds himself longing for something— or someone— else in his life. His wish is granted when a polished, high-tec probe called EVE comes to Earth in search of signs of life. Together, they travel across the galaxy, defying the laws of life and space. With almost no dialogue, Disney Pixar's WALL-E proves not only to be a perfect example of visual storytelling, but that humans aren't the only ones who can have a compelling love story.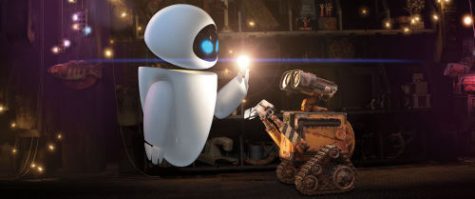 8. The Notebook (2004)
Set in the summer of 1940, Noah Calhoun (Ryan Gosling) and Allie Hamilton (Rachel McAdams) meet and fall in love with each other, despite coming from two completely different backgrounds. Noah's a charming mill worker who doesn't have two pennies to rub together, while Allie's a spunky spirit who comes from an extremely wealthy family. Throughout the years, they face many impossible obstacles, but their loving bond keeps binding them together until the end. Nicholas Spark's novel adaptation of The Notebook has created many iconic scenes– ahem, the rain scene– in the romance genre, and this story of two star-crossed lovers is certainly one for the ages.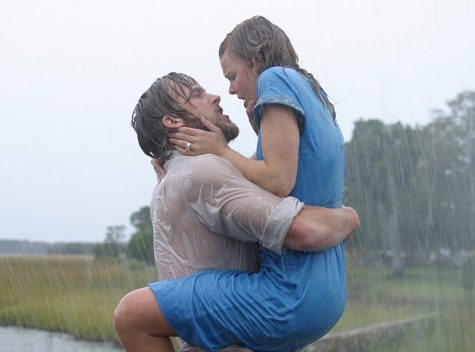 7. Titanic (1997)
On the maiden voyage of the R.M.S. Titanic, pessimistic socialite Rose DeWitt Bukater (Kate Winslet), tired of her superficial life and surroundings, dreads returning to Philadelphia, where she is to be wed to the prosperous Caledon Hockley (Billy Zane). On the trip, she encounters penniless artist Jack Dawson (Leonardo DiCaprio), who shows her how much life has to offer, and how good things can be. The two fall in love, but disaster strikes in the form of an iceberg on the fateful night of April 14, 1912, where all the odds are against not only their love, but their lives. Like The Notebook, this Academy-Award winning film is a timeless classic, and definitely worth watching with that special someone.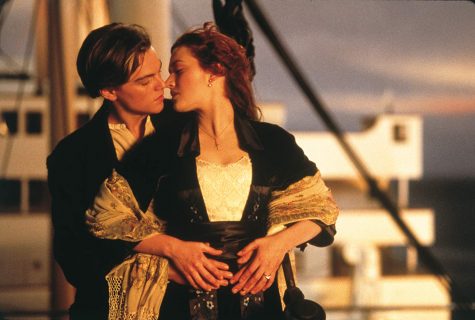 6. Silver Linings Playbook (2012)
The adaptation of the novel of the same name, Silver Linings Playbook is not only an excellent romantic-comedy, but it also offers a deep look into mental illness– particularly bipolar disorder– that is usually bypassed by Hollywood in films. After spending time in a mental institution due to a violent incident, Pat Solitano (Bradley Cooper) tries going back to his old life and reconciling with his ex-wife, Nikki (Brea Bee) but finds that she's moved away. Vowing to keep a positive attitude– using the Latin phrase "Excelsior" as his personal motto– Pat eventually meets Tiffany Maxwell (Jennifer Lawrence), a fiery, young widow with signs of borderline personality disorder, who promises to deliver Pat's letters to Nikki in exchange for him to be her dance partner at a competition. David O. Russell's Silver Linings Playbook has many incredible performances, especially Bradley Cooper's as Pat, and shows that as hard as things may seem, every cloud has a silver lining.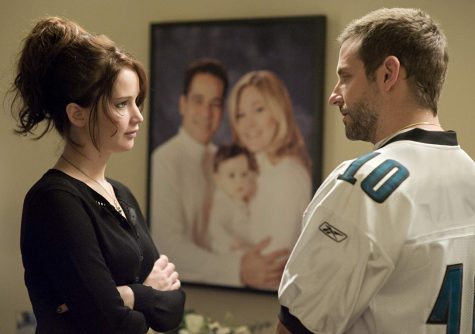 5. Love & Basketball (2000)
Written and directed by Gina Prince-Bythewood, Love & Basketball tells the story of childhood best friends Monica Wright (Sanaa Lathan) and Quincy McCall (Omar Epps) and their relationship over the span of 13 years. Having loved basketball since a young age, Monica wants to become a pro player, but has to deal with gender hurdles and her overbearing mother who criticizes her for being a tomboy. Quincy comes from a well-off family, with his father having played for the Los Angeles Clippers, and is constantly pressured into having to be the "best." Love & Basketball weaves together two points of views bound by a shared interest in basketball, and eventually leads to two hearts beating as one.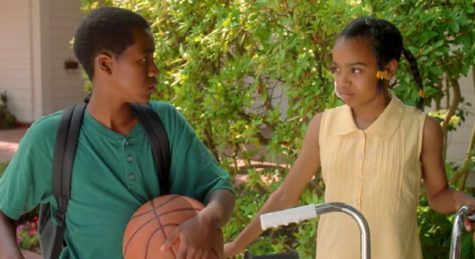 4. The Big Sick (2017)
Based on the crazy true love story between comedian Kumail Nanjiani and writer Emily V. Gordon, The Big Sick deals with the blossoming of their relationship and the big obstacles that they had to face. In Chicago, Kumail works as an Uber-driver while simultaneously trying to become a stand-up comedian, and struggles with his identity as a Pakistani-American in modern society. At a stand-up show one night, he meets Emily, a white graduate student and they have a one-night stand. As they continue meeting, they grow to form a relationship, which falls apart after Emily finds out Kumail's parents are arranging a marriage for him. But when she becomes gravely sick and is put into a coma, Kumail realizes that maybe the woman he loves was there all along. The Big Sick is hilarious, and extremely well-written, with the right amount of wit and smarts, just like it's main pair.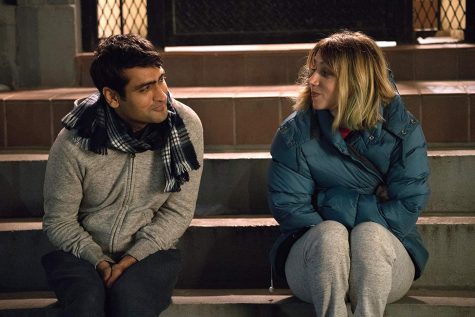 3. Eternal Sunshine of the Spotless Mind (2004)
Ever wished you could erase someone from your mind? Every single memory of them, just gone completely? Michel Gondry and Charlie Kaufman explore this concept in the Academy-Award winning film, Eternal Sunshine of the Spotless Mind, where the groundbreaking corporation of Lacuna, Inc. erases the memories of significant others from its clients. After a bad break-up with his girlfriend Clementine Kruczynski (Kate Winslet), lonely and quiet Joel Barish (Jim Carrey) learns that she's undergone the memory-erasing procedure to forget about him. Still depressed, he decides to undergo it as well, hoping it will cease his heartbreak. The plot is told throughout Joel's memories of Clementine and their colorful relationship, allowing incredible shots of imagery that bring meaning to even the tiniest of details. Jim Carrey does a spectacular job, becoming a man trapped in his own mind, which brings the mood to each scene, and to Eternal Sunshine of the Spotless Mind, making you wish you could watch it again for the first time.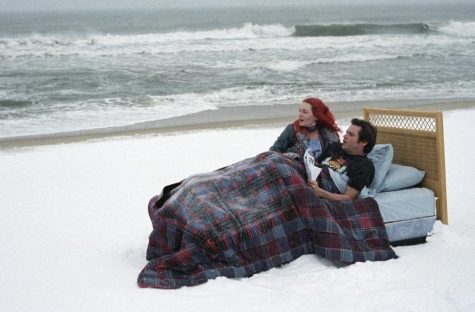 2. (500) Days of Summer (2009)
"This is not a love story. This is a story about love." Marc Webb's (500) Days of Summer is exactly that, with a nonlinear narrative structure that beckons similarity to Eternal Sunshine of the Spotless Mind. In this classic indie hit, hopeless romantic Tom Hansen (Joseph Gordon-Levitt) works as a writer at a greeting card company in Los Angeles, where he meets the beautiful and quirky Summer Finn (Zooey Deschanel) whom he falls head over heels in love with. But when she dumps him, Tom begins to go through the 500 days they spent together, remembering the good times and looking for the first signs of red flags, trying to figure out where it all went wrong. Everything from the soundtrack to the performances in this film are amazing, with Zooey Deschanel reeling you in with her aspirations and blue eyes, and Joseph Gordon-Levitt capturing the heartache and emotion of falling in love and then having to let go. It teaches that being in a relationship won't necessarily make everything right in your life, and setting all your happiness on your partner won't usually end well. If you haven't watched (500) Days of Summer, it is definitely a must-see for everyone.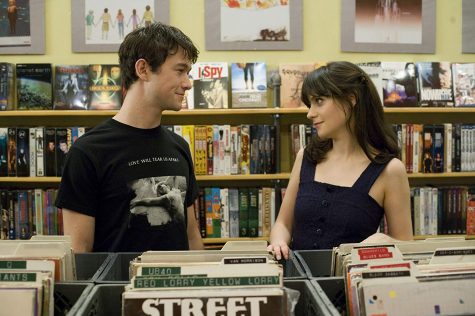 1. La La Land (2016)
In the dreamy setting of Los Angeles, California, director Damien Chazelle marks both his career and cinematic history with La La Land. Apart from being one of the most nominated films in Academy Award history, the musical has been critically acclaimed as ".. the movie of the year [2016]" by Peter Travers of Rolling Stone. Living in the City of Angels, there are two souls whose dreams seem to be too far to reach. Barista Mia Dolan (Emma Stone) struggles in her dream to become an actress, something she's sacrificed many things in her life for, and Sebastian Wilder (Ryan Gosling), who wants to open a jazz club but can barely pay his rent or get a stable job. When they meet, everything changes, for better and worse. La La Land depicts the honeymoon phase and harsh realities of a relationship in a realistic manner, only dramatizing it in a way that people seem to imagine relationship at the start. But it also talks about the dreams of the individuals involved, and how sometimes sacrifices need to be made. From the very opening scene to the closing curtain, La La Land doubles as both a love story between two people, but also as love story between a dreamer and their dream.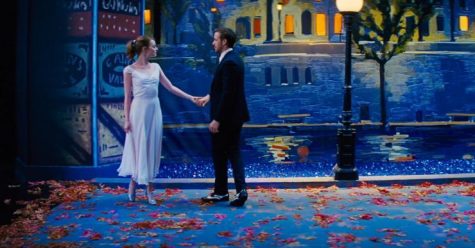 These films cover both the beauty of falling in love, and the sadness of falling apart, and are enjoyable from start to finish. Happy Valentine's Day!
Leave a Comment
About the Contributor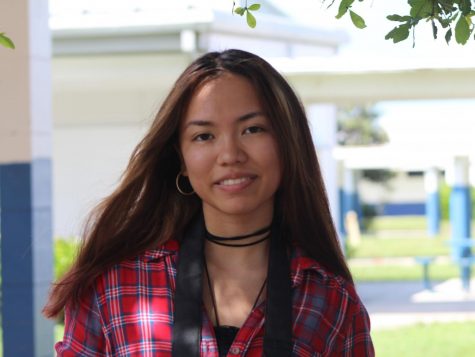 Genesis Vicente, Entertainment Editor
Hey, my name is Genesis and I'm a junior in the Journalism Academy. I'm a huge modern rock fan, and I aspire to become a film director, like Quentin Tarantino...