Canes of the Month
Every month throughout the school year, Inlet Grove has a Teacher of the Month, Staff Member of the Month, and Student of the Month.
Mrs. Cartwright, the English 4 teacher, just won Teacher of the Month for January.
"I just found out today," Mrs. Cartwright said the day she won. "The nominator commended my dedication to the seniors and helping students pass their SAT/ACT for graduation."
She is also in charge of sending the email out to the teachers as a reminder to vote. Teachers can only vote for other teachers and staff members. Students are not allowed to dictate nominations.
Also, Ms. Santos, has won Staff Member of the Month. Motivation, leadership, and dedication are the main characteristics other teachers look for when voting.
For both Teacher and Staff Member of the Month, said Mrs. Cartwright.
"Ever since I made tomorrow my favorite day, I've been uncomfortable looking back." said Ms. Santos
For the Month of December, Ms. Baker was teacher of the month and for Staff Member Ms. Samad.
In November of last year, Staff Member Mrs. Espinoza won Staff Member of the Month.
"Ms. Espinoza is always here on time with a smile on her face. She is very professional, courteous and kind to all the students. A breath of fresh air in the main office." said a student in the comments that was presented in the certificate.
Here are the students that have won Student of the Month since the month of September to January.
September – Xain Lawracy  (10th grade Culinary)and Nehemie Francois (12th grade )
October – Gabriel Gehrig ( 9th grade Medical)and Jasmine Myrthil (10th grade Pre- Architecture)
November – Steve Bierer ( 12th grade Culinary) and Olivia Holland (11th grade Digital Design)
December – Chardly Zetrenne ( 10 grade Pre- Engineering) and Brittany Campbell ( 12th grade Early admission- Culinary)
January – Brianna Lubriesse (11th grade Journalism) Bryan Cradosa ( 9th grade Pre-Law)
Leave a Comment
About the Contributor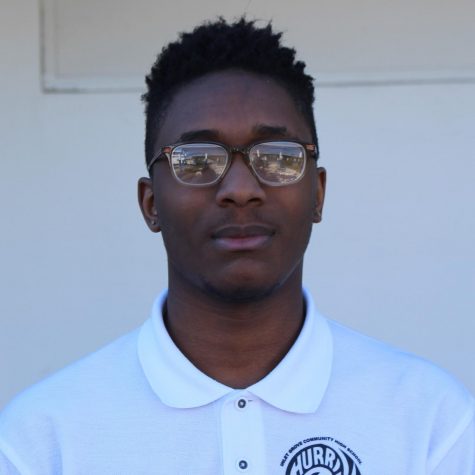 Jonathan Hunter, Sport Editor
I'm a sophomore in TV Production Academy. I like to do new things. After high school I would like to join the U. S. Navy, and get my degree in Multimedia...