Blues beat Reds
Inlet Grove and the Miami Citi Christian ended the first quarter with a tie score in the Hurricanes' first home game Aug. 23.
The Canes scored a touchback at 11:41 in the second quarter to take a 2-0 lead after a brief drizzle.
The Drumline had the crowd rocking as halftime arrived with the Canes in the lead.
Miami Citi scored a touchdown at 5:59 of the third quarter and made a two-point conversion to take an 8-2 lead.
The Reds scored again after picking up a lateral that the Canes failed to cover. The conversion attempt failed but their lead was 14-2.
A  Miami pass interception with  less than 20 seconds left in the third quarter,  led to a brief scuffle as tempers ran high.
The Canes scored a touchdown with 4:39 left in the game.
A fumble recovery with 3:03 gave the Canes the ball at the Reds' 18 yard line.
An injury to a Canes player at 2:22 brought Riviera Beach paramedics to the field, and applause when he was lifted up.
Then the Canes scored on a touchdown pass at 1:09 and kicked the extra point for a 15-14 lead.
Inlet Grove's pass interception with 40 seconds left sealed the win.
Leave a Comment
About the Contributor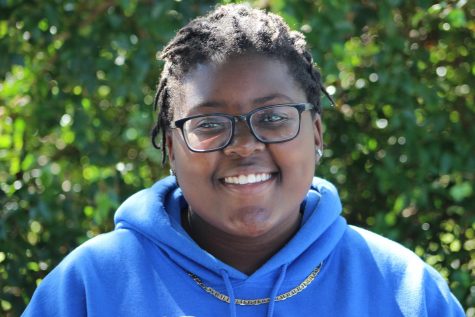 Brianna Luberisse, Editor-in-Chief
My name is Brianna but you can call me Bri or B. I am a Senior in the Journalism Academy. Aside from belching Beyonce songs, I like to help people, take...