A breakthrough moment
Three interceptions, one touchdown and one fumble return are the reasons why junior defensive back player Jakobe Hines, won breakthrough player at Inlet Groves Aug. 23 game against Miami Citi Christian. 
"When I won breakthrough player of the week, I felt like all my hard work through the summer paid off," said Hines. 
Hines started playing football at the age of 15 by joining the Inlet Grove football team as a sophomore. Hines said he started playing due to his brothers. 
"I started playing football because I used to watch my brothers games and I saw how fun it was," said Hines. "I wanted to be apart of that excitement."
Never playing football before, under the coaching of Athletic Director and Head Football Coach, Coach Charles McCrea, Hines gained endurance and strength over the summer. 
"To be honest I never expected to get this far, but when you have a good coach pushing you and telling you that your gonna make it and be somebody, good things happen," said Hines. 
Hines is dedicated to getting a scholarship and accepted to multiple colleges to make his mom and his family proud. 
"I play football to make it out, so my mom won't have to pay for me to go to college," said Hines. "Also to help provide for my family." 
Hines isn't stopping there, working hard at the beginning of his junior year to improve his game and go far in his career as a football player. He plans to set a pace for the younger players and lead by example. 
"Even though I am a junior, I feel like a leader of the team, and I have to set a good example for the younger men on the team," Hines said. 
Walking with his head held high, Hines hopes to make the best out of this new football season, and wants to let others know to never stop working towards your goal in life, because nothing comes easy. 
"I want to thank my coaches for pushing me on the field and the weight room," Hines said. "Also my team managers because if it wasn't for them I wouldn't have the energy to play the way I play."
View Comments(1)
About the Contributor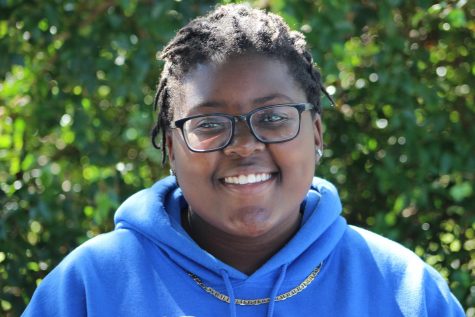 Brianna Luberisse, Editor-in-Chief
My name is Brianna but you can call me Bri or B. I am a Senior in the Journalism Academy. Aside from belching Beyonce songs, I like to help people, take...