1st annual Greek Bowl hits
Inlet Grove will host its first annual Greek and Masonic Order Bowl when  Coach Terry Bradden and the football team play North Broward Prep on Friday, Sept. 25 at 7 p.m.
As part of the halftime entertainment, representatives of local Greek-letter organizations are scheduled to provide a brief history of their sorority or fraternity.
Admission will be free for those wearing a shirt that represents their organization.
"I was already planning on going," said Jamesha Kendall, a junior in the International Baccalaureate program,  "even before I found out it was a Greek Bowl."
Coach Bradden said he would like the Inlet Grove community to "put it on your Facebook," adding, "Your presence will prove the strong unity and support from our community's social organizations."
In announcing the event, the coach said that "Our Canes need to know the rich history of these organizations and what it means to be a member of a distinguished group."
He said he came up with the idea of the "Greek Bowl" because he thought it would be a great event for the community to have organizations such as the Divine Nine, local Masons and the Eastern Stars to come out to support the community of Riviera Beach.
"I wanted the students here at Inlet Grove to understand the Divine Nine because when I was subbing a lot of classes I found that a lot of them had never heard of Divine Nine or Masons or Eastern Star," he said. "They think it's all a bad thing, when it's really good things for the community."
The Divine Nine are nine different Greek-letter organizations that work together to help the community. They include the Alpha Phi Alpha Fraternity, Alpha Kappa Alpha Sorority, Kappa Alpha Psi Fraternity, Omega Psi Phi Fraternity, Delta Sigma Theta Sorority, Phi Beta Sigma Fraternity, Zeta Phi Beta Sorority, Sigma Gamma Rho Sorority and Iota Phi Theta Fraternity. Coach Bradden says he's working on having members of all nine attend the event.
He also said he is a member of the Phi Beta Sigma fraternity, which was established in 1914, when three brothers united to make a plan to help the black community. "My fraternity is 'Culture For Service and Service For Humanity.' That's our motto and that's what we live by. It's a brotherhood," said Coach Bradden.
Black fraternities and sororities were based on existing fraternities and sororities but cultural additions were made including calls, open hand signs, and step shows. Though social in nature, many African-American fraternal organizations were formed with an emphasis on public service and civil rights.
The first and oldest successful African-American collegiate fraternity, Alpha Phi Alpha, was formally established at Cornell University in 1906, though it operated as a social study club in 1905, according to Wikipedia.
Kappa Alpha Psi Fraternity, Inc. was founded on the campus of Indiana University in Bloomington, Ind., on Jan. 5, 1911. The fundamental purpose of Kappa Alpha Psi is achievement. The fraternity has more than 150,000 members, with undergraduate and alumni chapters in every state of the United States, and international chapters in the United Kingdom, Germany, Korea, Japan, United States Virgin Islands, Nigeria and South Africa.
Leave a Comment
About the Contributor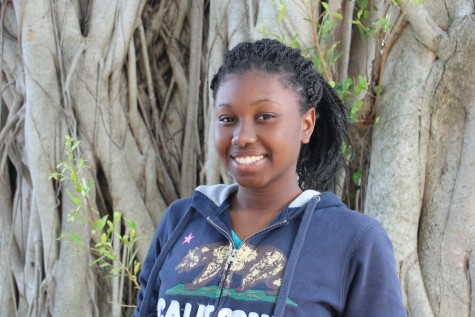 Edwina Antoine, Health Editor
I'm Edwina Antoine, a junior in the Medical Academy, aspiring to be a sports medicine doctor and own my own business. I'm a positive and energetic person,...