Fly high
Natasha Dwyer a 15 year old Sophmore in the Pre-Medical academy from Inlet Grove Community High School, was struck by a Palm Beach County school bus on Wednesday Dec. 18, 2 weeks before her birthday on Christmas Eve.
Dwyer was walking to her bus stop when she entered the crosswalk on the corner of Elmhurst and Haverhill around 6:30 am when she was hit by the bus while making a right turn.
After being hit by the school bus, "fire rescue officials said that the teen was trapped underneath the bus and dragged a short distance," according to West Palm TV News (WPTV).
According to WPTV, Dwyer was trapped and dragged under the bus for a short distance, was freed by Palm Beach Fire Rescue, and was transported to St. Mary Hospital as a trauma patient. She later died from her injuries hours after the incident.
The drivers was identified as Faniel Vilneus. No one else was injured in the accident. WPTV said ''According to a crash report, the school bus had a green light and was making a right turn onto Haverhill Road.''
Latoya Dwyer, Natasha Dwyer's mother said, " It just feels like its a dream." She told her daughter to text her that morning  when she was on the bus. She never received that text message according to WPTV.
CEO of Inlet Grove told WPTV that there will be grief counselors are on campus to comfort students following the tragedy. "Inlet Grove is a small campus. We are a family," Banks said in a message to parents. "We will assist the parents of our students who passed, and we will provide continued services to all students and staff during this difficult time."
Natasha's family described her as a hard worker and a fashionista. "Family members said Dwyer was in the school's medical program, but had dreams of becoming a YouTube vlogger," according to WPTV.
In remembrance of Natasha " Tasha" or "Tee Tee", her family had a Celebration of Life on Friday Dec. 27 where there was food, games and music.
Whitney Civil a Sophmore in the Medical academy and Tasha were best friends. She is in a grieving process but continues to try and stay positive.
" It hurts me so much that she is gone but I try to stay positive because I know that is what she would want me to do," said Civil.
Witney also took to Instagram, posted pictures and videos of her and Natasha and wrote a message at the end. She wrote, " As much as it hurts to let you go, I love you even though you are gone. I'm going to keep my head up just for you, but in my heart and soul I know you are here. Rest easy sweetheart.#riptasha."
According to WPBF, Natasha's funeral was held at Acts 2 Worship Center in Loxahatchee Saturday Dec. 29 . She was carried in a purple casket and over 100 were gathered there.
Another one of Natasha's friends Lowicha August Sophomore in the Pre-Medical academy posted a video of her favorite memory ( going to Fright Nights together) with Tasha on Instagram and wrote " 'Tasha girl' i don't even want to go to 3rd and 4th hour anymore… we told each other things that no one but us knows… I am going to miss you girl and trust when everyone starts forgetting, I won't, I promise to forever love and remember you."
Leave a Comment
About the Contributor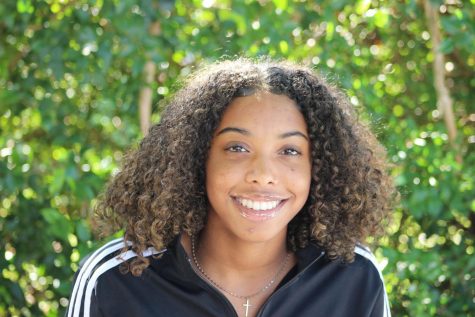 Kristha Zapata-Palacios, Co-Editor
Hey, my name is Kristha Zapata-Palacios. I am a Senior in the Marine Technologies Academy. I play Flag Football (#6) and I'm a 2 year varsity cheerleader....