Haitian protected status extended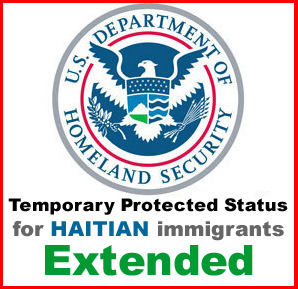 The U.S. Citizenship and Immigration Services (USCIS) has announced that it is extending the Temporary Protected Status (TPS) period for Haiti by 18 months.
Temporary Protected Status is a service that allows immigrants to temporarily reside in the United States because conditions in a designated country prevent them from returning safely, or because the country is unable to adequately handle the return of the immigrant.
These could be conditions such as ongoing armed conflict, disasters in the environment, or other extraordinary circumstances, according to  uscis.gov.
"It's a great thing because Haitians get to stay in the country," said Eunice Deshommes, a senior Medical Academy student.
The extended time period for Haitian immigrants to reside in the United States will be effective from Jan. 23, 2016 to July 22, 2017.
"I think that they need to have permanent residence," said Aluis Dorvil, ESOL Coordinator.
To re-register, one must fill out and submit an application along with a fee or fee waiver through Oct. 26.
The USCIS can give TPS to eligible people already in the U.S. People without a nationality who lived in the designated country are also eligible to get TPS.
Persons seeking more information can visit uscis.gov or call the USCIS National Customer Service Center at 1-800-375-5283.
View Comments (1)