Shark sighting
Softball, a variation of baseball, is one of the most popular sports in the US, and Inlet Grove can claim one of the game's emerging stars.
Gabriella McDermott – catcher, third baseman and shortstop for the Florida Power Black 18u Travel Team – has signed with Nova Southeastern University.
"I feel so accomplished," said McDermott during a Signing Day ceremony in the Media Center on Jan. 27. "I have worked so hard to get where I am today."
McDermott started playing softball when she was seven due to her dad, Assistant Principal Mr. McDermott. With him continuing as her biggest supporter, she hopes to improve her leadership skills and gain new ones while pursuing her Culinary career.
She entered the Culinary Academy in her freshman year under Chef Tammy Newman, who recently passed away. Working under "Chef" and getting the opportunity to go to competitions, etc., she entered her senior year as a Dual Enrollment student and now is a Pathfinder Award nominee in the Sports category.
She also received offers from schools such as Florida International University and Barry University, but Nova reeled her in with a full ride sports scholarship.
McDermott was joined on Signing Day by her dad, with other family and friends surrounding her.
"I am so happy that my family can be here with me today," said McDermott. "Especially my dad, since he has been pushing me to be the best and always loved me when others didn't."
After the Cane–gratulations and thank-yous were done, McDermott put pen to paper, and became a NSU Shark. She will start practice in the fall of 2020.
"There are going to be many obstacles in this journey but you have to find it within yourself to keep pushing," said McDermott.
"At the end of the day when you find a college you love and you get the chance to sign, it's going to be such a great feeling."
About the Contributor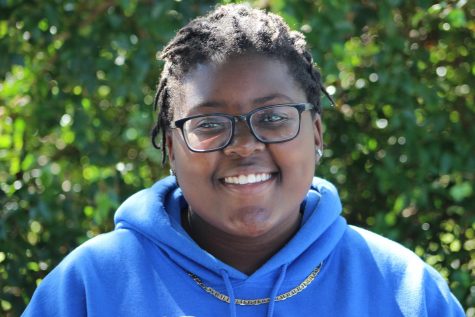 Brianna Luberisse, Editor-in-Chief
My name is Brianna but you can call me Bri or B. I am a Senior in the Journalism Academy. Aside from belching Beyonce songs, I like to help people, take...