SJW 2020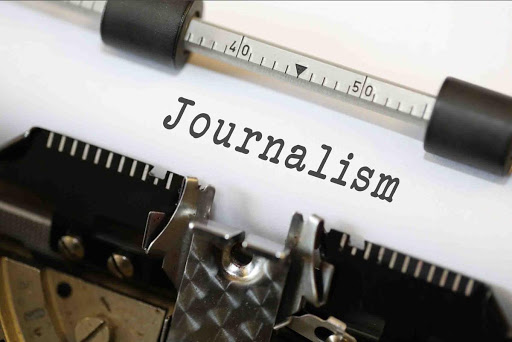 Each year, Scholastic Journalism Week, informally known as SJW, is an opportunity for student journalists across the nation and around the world to examine the history of journalism, participate in activities that strengthen their skills, promote themselves and their publications, talk about what being a student journalist has meant to them, thank those who have supported their publications, and hear ideas and information from the sponsoring Journalism Education Association (JEA).
This year SJW took place Feb. 24-28. The theme, "Big Questions, Big Results," celebrated student journalists who ask about important issues in the world around them and convey solid reporting that benefits the audience in a significant way.
Our Journalism instructor announced that our school, specifically the Journalism program, would participate this year and each year going forward. Advanced Journalism students were assigned to generate a project for the week – preferably celebrating our staff and bringing visibility to an often underappreciated activity, student publications – while demonstrating innovation as a student.
My idea was to follow JEA's official Scholastic Journalism Week events schedule. Every day's theme was different. For instance: learning the history of Journalism, interpreting what Journalism means to the student(s), shining light on those who have contributed to our publications, introducing the members of the publication along with their jobs, and so forth.
To execute my idea, I did things such as:
Posted "What is SJW?" and "SJW is coming" flyers around school during the prior week, to create anticipation as well as inform the student body about SJW
Developed a script for school morning announcements, to follow up on the flyers on both the first day and last day before SJW,
Post a GroveWatch.com article the Friday before SJW informing/confirming what SJW actually is
Prepared school morning announcements for each day of SJW to act jointly with and direct the attention of the school body to the particular subject and GroveWatch articles for that day
Created, edited, and posted SJW video content on GroveWatch
Conducted interviews, captured photographs, wrote, and also edited other students' articles providing insight on SJW
Leave a Comment