Wakanda Forever: R.I.P Chadwick Boseman
The death of Chadwick Boseman brought tears and appreciation to people around the world.
The star of Black panther, Chadwick Boseman died while battling cancer for four years. Chadwick inspired many black children in movies like(2017)Marshall,(2018)Black Panther and other movies.
The life of Chadwick started in South Carolina and went on to attend Howard University in Washington, D.C., graduating with a Bachelor of Fine Arts in directing. (In 2018, he gave the commencement speech at Howard and received an honorary degree, Doctor of Humane Letters.) He then attended the British American Drama Academy in Oxford, England.
During his career, Boseman started to make a name for himself on TV in the mid-2000s, with guest spots on crime dramas like Third Watch and CSI:NY, and on the soap opera All My Children. Additionally, he was one of the performers for the award-winning audio version of the 2005 novel Upstate, by Kalisha Buckhanon.
Boseman's Black Panther later rejoined Iron Man, Thor, Captain America and other Marvel cohorts on screen for Avengers: Infinity War (2018) and Avengers: Endgame (2019).
Having established his leading-man chops, Boseman next starred in 21 Bridges (2019), as an NYPD detective on the hunt for two cop killers.
 August 28th, the day that Chadwick died at a good age when fighting for his life against colon cancer his wife and family by his side. 
On August 29, 2020, the day after Boseman died, the tweet in which his family announced his death on his Twitter account became the most-liked tweet ever, with more than 6 million likes in under 24 hours, and accumulating over 7 million by August 31, far displacing the previous record holder.
Boseman's alma mater, Howard University, tweeted in reaction to Boseman's passing, "It is with profound sadness that we mourn the loss of alumnus Chadwick Boseman who passed away this evening. His incredible talent will forever be immortalized through his characters and through his own personal journey from student to superhero! Rest in Power!"
About the Contributor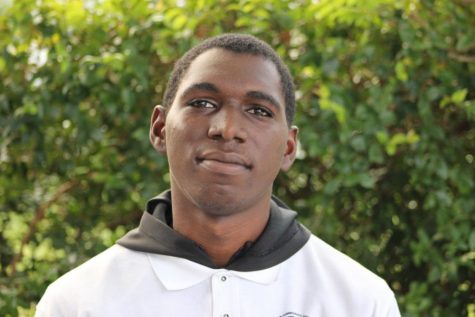 Jordyn Albert
Hey, my name is Jordyn Albert (Muigoku) aka Dr.J, I'm now a Senior in the web design academy. I'm 19 years old. I like to draw, workout, and play games.When...