2021 MLK Essay Competition winner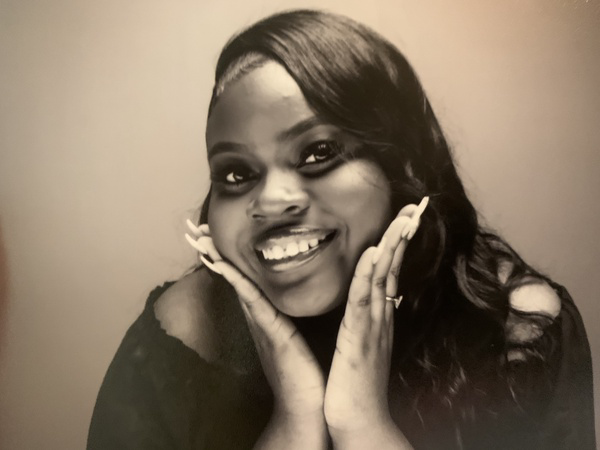 "His dream was a moment. Our success is a movement"     by  Kelsey Jasney
"I have a dream." Four words that were said by Martin Luther King Jr. before his famous speech. A speech that held so much power. In fact his speech held a purpose: to stop racial inequality and end the discrimination against people based on their race. Martin Luther King Jr. wanted freedom and justice, something that we African Americans are still fighting for. His dream was a moment but it's a moment that will be remembered forever.
Growing up I've been asked, "Why do you want to be successful?" I have now found a new answer. "I want to be successful to start a movement."
Dr. King's dream may have been a moment but it did start a movement. It started a movement that is still going on today: African Americans fighting for their rights. Along with his dream came success, not just for him but for the Black community. For instance, the Civil Rights Act of 1964 and the Voting Rights Act of 1965 is something that Dr. King was responsible for. One banned discrimination and the other gave African Americans the right to vote.
We may think that Martin Luther King's dream was his success but I disagree. Dr. King wasn't doing all that he did just for his benefit. He did it for us. His success was for us and that's how he saw his success as well. He didn't do it for himself but he did it for others. I've come to a realization that the success I want shouldn't just be for my own.
Earlier I said I want to be successful to start a movement. My goal and my success that I want to achieve is to become a pediatrician. For me it won't be about how much money I make when I become a pediatrician, it's about me making children's lives better whether it's physically, mentally, or emotionally. Growing up I remember seeing TV commercials of kids who were truly in need. Seeing burns on their skin, their fractured limbs, being dehydrated, or malnourished, broke my heart. Just like Martin Luther King was devoted to making a change, I will devote myself to helping children, forever and always.
Martin Luther King Jr. is an example of someone using their success to start a movement and that's something that we should apply in our daily lives. When will we ever realize that
our vision can make a change? Our voice can make a difference, our dream can make a difference, our passion can make a difference, I can make a difference. Dr. King believed that everyone has the strength to change the world, but "every great dream begins with a dreamer" he once said. It's up to us first, to want to make a change.
Martin Luther King encountered many setbacks. He was attacked in public and even his home, where he's supposed to feel safe, was violated. But he didn't allow that to stop his dream. Dr. King once said: "Faith is taking the first step even when you don't see the whole staircase." I have allowed myself to refer to this quote whenever I feel discouraged. We must know that to be successful you must have faith. Faith that allows you to dream big and to keep going whenever life gets hard. Faith that makes you want to have a successful movement. Don't strive for a moment but strive for a movement that will last a lifetime. My success will be a movement, how about yours?