Student of the Month: Naelly Jean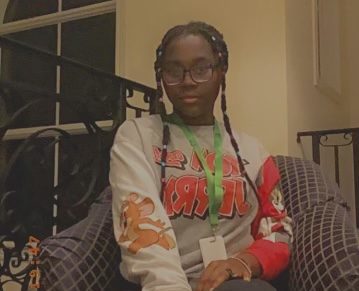 Naelly Jean, a sophomore in the Medical Academy is winner for Student of the Month for August. Naelly said that she is very grateful to be recognized. 
After high school, Naelly said she plans on attending college to study neurological medicine. 
"I want to be a neurologist because out of all the aspects of the human body, I think the brain is most intriguing." said Naelly. She said that she first chose cardiology, but shortly realized she was more fascinated with the brain. 
Naelly said her family motivates her. "My parents motivate me because I want to give back everything that they have given me through the years."
She also said her older brothers motivate her. "The oldest Stainlee, the second oldest Scarlee, and the youngest Shawnlee,  motivate me because everything is a contest and I want to win."
Naelly participates in active activities. She said that she joined the soccer club here at Inlet for Tuesdays and Thursdays.  
 "I just joined the soccer club but I did dance for four years and did musical theater." 
Naelly said that she would tell people to do what's best for them. " You won't get anywhere by following the crowd."