Shanon Steinmetz awarded academic honors from President Obama
Shanon Steinmetz, a freshman in the Medical Academy, has received the President's Education Award for her hard work and dedication to education.
"I feel so honored and amazed," said Shanon (who emphasized that her name is spelled with a single 'n'). "My parents are going to be proud and excited," she said during a small congratulation ceremony held in the main office Nov. 24.
Principal Emma Banks said she was thrilled about the award. "I'm amazed," Dr. Banks said, "and hope that other students follow in her footsteps."
Shanon is the first student to receive the award at Inlet Grove. Along with it came two letters of congratulation, one from the White House and another from Secretary of Education Arne Duncan.
"I am so proud of Shanon for achieving such a high academic award," said Assistant Principal Jack Myskowski. "First student I know to receive a letter from the president of the United States of America, Barack Obama!"
View Comments (4)
About the Writer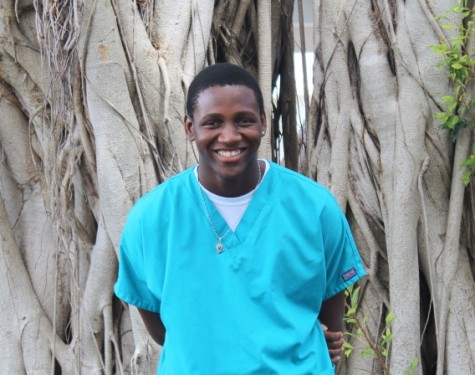 Jamie Johnson, Staff Writer
My name is Jamie Johnson also known as King. I'm very nice, funny and very energetic. I'm also Jamaican. I have a passion for all types of music. I'm enrolled...