Honor Roll for an 'A' school!
Students who work hard – and helped make Inlet Grove an 'A' school – were rewarded by Dr. Emma Banks and her staff at the Honor Roll Ceremony in the auditorium on Dec.18.
The students and their parents who attended to support them were full of smiles.
The Honor Roll Criteria were that students who earned all A's on report cards, exams, and semester grades achieved Principal's Honor Roll recognition.
Students who received all A's and B's on report cards, exams, and semester grades achieved Honor Roll recognition.
At the end of the ceremony students were invited to head to the lobby and outside to receive their rewards which included a bumper sticker, and a choice of a cup, lanyard, bracelet or scarf. There were refreshments that included cake and juice.
Here is a list of the students who made Honor Roll:
Principal's Honor Roll
Joudelyne Altidor
Jessica Biancaniello
Nyoka Fowler
Ivrayem Gendi
Kiara Guerrier
Natalie Hernandez
Rainne Kasik
Ricardo Martinez
Shaylla Renejuste-Robinson
Honor Roll
Winfred Bailey
Aiyanna Brown
Baron Brown
Brittany Campbell
Jammina Claude
Teanna Ellis
Shoumeda Flerigene
Bianca Gede
Michelle Gore
Grayson Griner
Jovani Gutierrez
Jordan Hall
Shannon Hernandez
Shannon James
Ludelyne Jean Louis
Schneimili Jean Pierre
Numgine Jean-Bernard
Wesley Jean-Pierre
Altalischa Jean
Robelle Jean
Shania Jordine
Mitz Rael Joseph
Jamesha Kendall
Stephanie Langlois
Tanija Lark
Wontrea Mcneil
Itza Mendez
Wendy Mendez
Nicholas Mitstifer
Kemeleine Michel
Maria Murillo
Alexandria Neil
Cynthia Ortiz
Juan Pascual-Martin
Jhyv Philor
Briana Pierre
Madyson Roye
Osmara Salazar
Britney Saunders
Chelsea Seignon
Victoria Villalba
Dejanai Williams
View Comments (2)
About the Contributor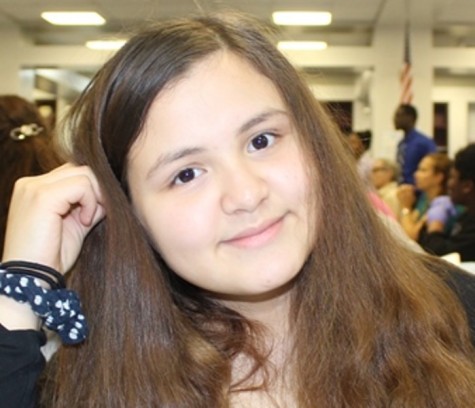 Itza Mendez, Staff Writer
My name is Itza, and this is my first year at Inlet Grove. I'm in the Journalism program. I plan on going to college, and writing for a magazine. I like...