Georgette Francois
Hey! I'm Georgette, also known as Georgie, Georgetta, Georgina, Gigi, and the list goes on… I'm a sophomore in the TV Production Academy. I'm one of the nicest people you might ever meet at Inlet. I am a Seventh Day Adventist who loves God, listening to Gospel music, and singing/harmonizing. I love watching basketball and football games; I could watch them all day. My dream for when I grow up is to become a pediatrician; I would love to take care of the health of children. I plan on trying my best to write great articles and take good pictures as a staff writer for GroveWatch. I hope you enjoyed getting to know a little bit about me. Stay tuned to see what I have to bring to GroveWatch.
Leave a Comment
About the Photographer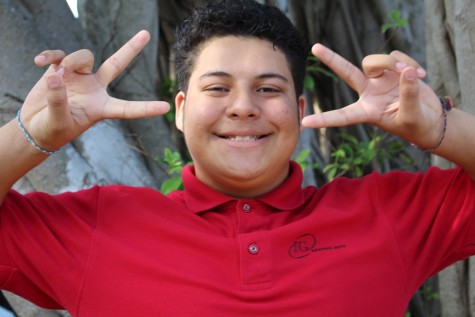 Cecilio Morazan, Staff Writer
My name is Cecilio Morazan and I like to draw, read, write and to listen to Indie pop music. I'm a freshman in Digital Design. I have many ideas to share...